Cyberpunk 2077 on PS5, Project Scarlett is doable, CDPR says
CD Projekt RED hints Cyberpunk 2077 will be optimized on next-gen systems.

Published Sat, Nov 23 2019 10:22 PM CST
|
Updated Tue, Nov 3 2020 11:46 AM CST
CD Projekt RED's games are typically future-proofed to embrace next-generation technologies, whether they be higher-end graphics cards or new beefy consoles. This trend should continue with Cyberpunk 2077, which should get optimized for PlayStation 5 and Project Scarlett.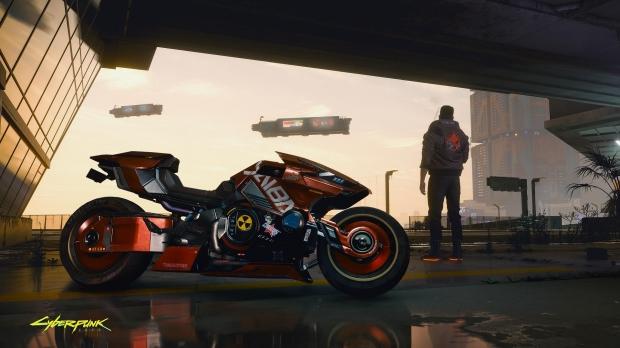 We've already heard rumblings that CD Projekt RED wants to bring Cyberpunk 2077 to next-gen consoles, and now the company reinforces those claims. In a recent Q3'19 financial earnings call with investors, CD Projekt RED discusses next-gen and hints a new unannounced standalone game (likely that new AAA RPG) will release on PS5 and Project Scarlett, but it won't be Cyberpunk 2077 (which is obvious since it's coming to PS4 and Xbox One in 2020).
"When it comes to next-gen, our game is coming to the current-gen consoles. This is what we have announced. And of course we do have insight into what's around the corner, with what's happening with PlayStation and Xbox. We're watching it closely, and one may safely assuming that we're going to do something with the next-gen consoles. However, we can not really be very specific on what that might be, or when exactly that might be," CDPR joint CEO and president Adam Kicinski said.
"I would only safely assume that it's definitely not going to be around the launch timeframe of those consoles."
CD Projekt RED Chief Financial Officer Piotr Nielubowicz clarifies, saying that the company's games are ready for newer-gen specs and systems:
"Our games were always kind of ahead on technology. They were always played best on strong PCs. In many areas, we are kind of ready for higher specs. So from a technical perspective, it seems to be doable."
Whether or not Cyberpunk 2077 gets this kind of optimization depends on how next-gen systems actually work.
Will they have iterative enhancement updates that allow previous-gen game owners to download a patch that optimizes the experience for next-gen systems? Or will every company sell two separate versions of their games, one for PS4 and another for PS5, forcing existing owners to re-buy the same game?
It's likely the former. I think we'll see a trend similar to the PS4 Pro and Xbox One X iterative console cycle enhancements. Gamers could download optional patches with 4K textures, and often-times the console itself would natively scale the game and boost it in various ways, whether it be frame rates or 4K HDR enhancements.
If CDPR has to re-release Cyberpunk 2077 on next-gen systems, they could do it, but it'd be intensely frustrating to the millions of gamers who already bought it on PS4 and Xbox One.
Of course the PlayStation 5 and Project Scarlett are backward compatible with original PS4 and Xbox One games, but whether or not these older BC games will be enhanced remains to be seen (we're pretty sure they will, though).
Cyberpunk 2077 releases on April 16, 2020 for PS4, Xbox One, and PC. It's coming to Stadia later in the year.
Related Tags