Half-Life: Alyx supports mods via new VR-optimized Source 2 tools
Gamers can customize the new Half-Life VR game with a robust modding toolset.

Published Thu, Nov 21 2019 4:22 PM CST
|
Updated Tue, Nov 3 2020 11:46 AM CST
Valve just revealed Half-Life: Alyx, a new VR-exclusive shooter that takes place before Half-Life 2. And like any Half-Life game, the new VR project will support user-created mods for lots of chicanery, chaos, and fun.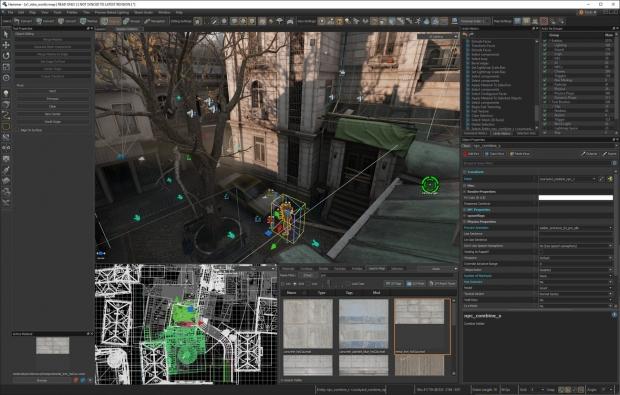 With its high-def visuals, immersive real-time combat, and realistically-reactive environments, Half-Life: Alyx looks like the killer VR app. But the real excitement could come after launch as gamers and fans alter the game with their own levels and scenarios. The game may not have multiplayer...but it has the second best thing that'll ensure it doesn't die a few months after release.
Tucked in Half-Life: Alyx announcement is confirmation of full Source 2 modding support, effectively allowing anyone to create their own unique customized slices of gameplay. Half-Life has a long history with modding and level-editing--the original game still has an active playerbase thanks to Sven Co-op and Deathmatch action--and it's great to see this tradition continue with the VR project.
"Community-built environments, available via Steam Workshop - A set of Source 2 tools for building new levels will be available for the game, enabling any player to build and contribute new environments for the community to enjoy. Hammer, Valve's level authoring tool, has been updated with all of the game's virtual reality gameplay tools and components," Valve writes on the official Half-Life: Alyx website.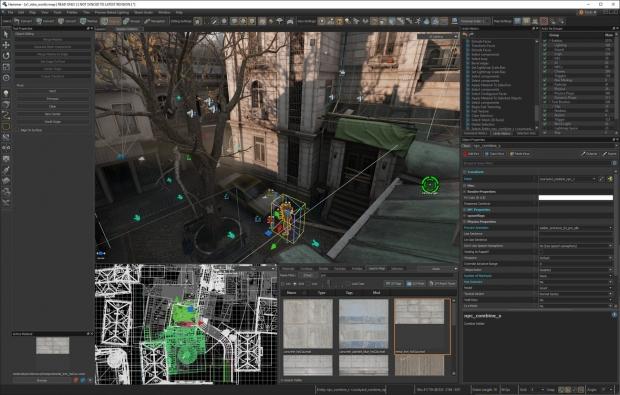 Up until now Half-Life mods have just been in the traditional closed-off gaming space--the space where you're part of the real-world as you play.
Now mods will be in your face thanks to the immersive conduit that is virtual reality, offering some incredible opportunities to really sell the power, flexibility, and fun of the medium. In this way, modding might be the best thing about Half-Life: Alyx because it'll ensure there's not only tons of content to consume, but even more ways to tap VR's full potential.
Half-Life: Alyx is due out in March 2020, and will be compatible with all SteamVR headsets including HTC Vive, Valve Index, Oculus Rift, and even Windows Mixed Reality HMDs.
Check below for more information, as well as a huge screenshot gallery:
Half-Life: Alyx is Valve's VR return to the Half-Life series. It's the story of an impossible fight against a vicious alien race known as the Combine, set between the events of Half-Life and Half-Life 2.

Playing as Alyx Vance, you are humanity's only chance for survival. The Combine's control of the planet since the Black Mesa incident has only strengthened as they corral the remaining population in cities. Among them are some of Earth's greatest scientists: you and your father, Dr. Eli Vance.

As founders of a fledgling resistance, you've continued your clandestine scientific activity-performing critical research, and building invaluable tools for the few humans brave enough to defy the Combine.

Every day, you learn more about your enemy, and every day you work toward finding a weakness.

ABOUT GAMEPLAY IN VR:

Valve's return to the Half-Life universe that started it all was built from the ground up for virtual reality. VR was built to enable the gameplay that sits at the heart of Half-Life.

Immerse yourself in deep environmental interactions, puzzle solving, world exploration, and visceral combat.

Lean to aim around a broken wall and under a Barnacle to make an impossible shot. Rummage through shelves to find a healing syringe and some shotgun shells. Manipulate tools to hack alien interfaces. Toss a bottle through a window to distract an enemy. Rip a Headcrab off your face and throw it at a Combine soldier.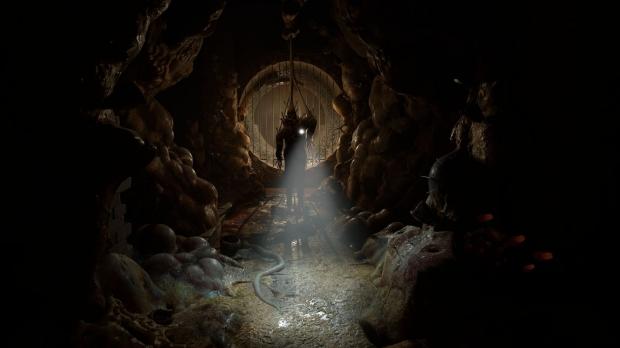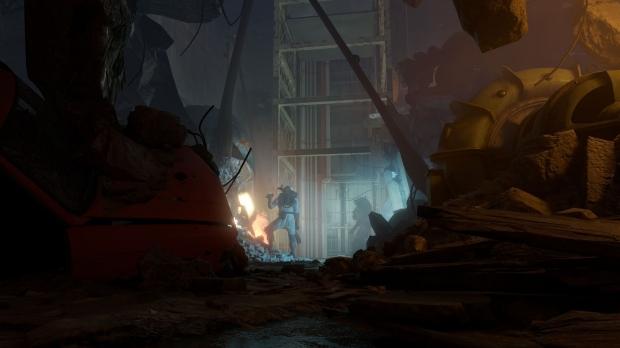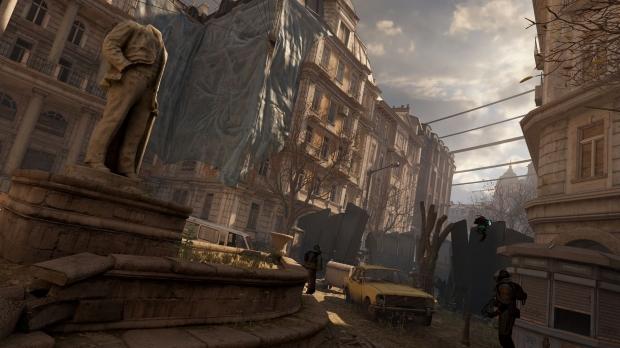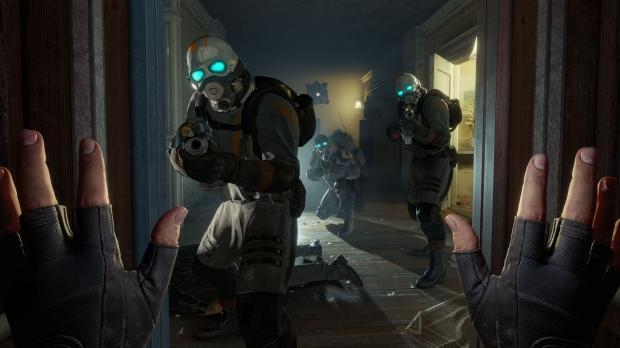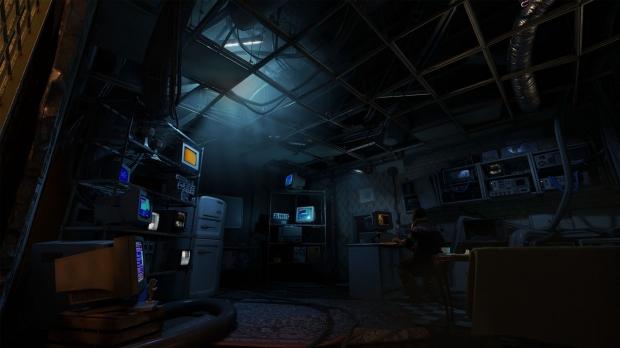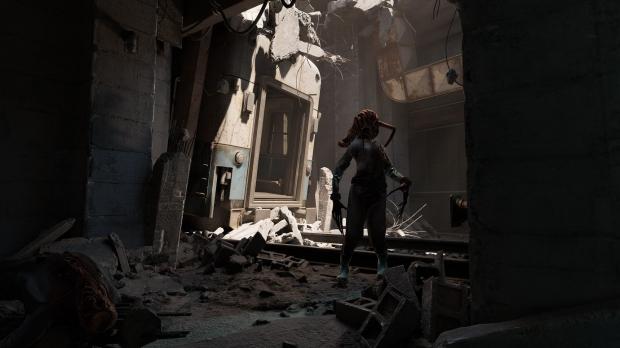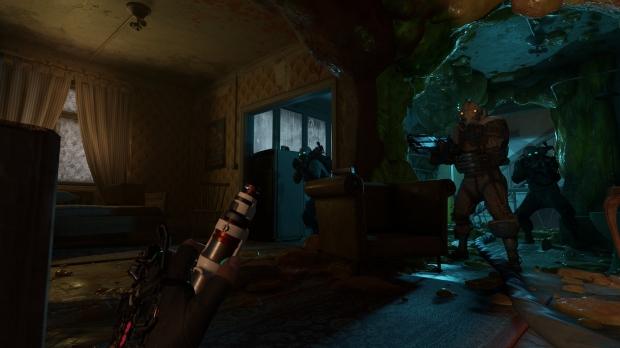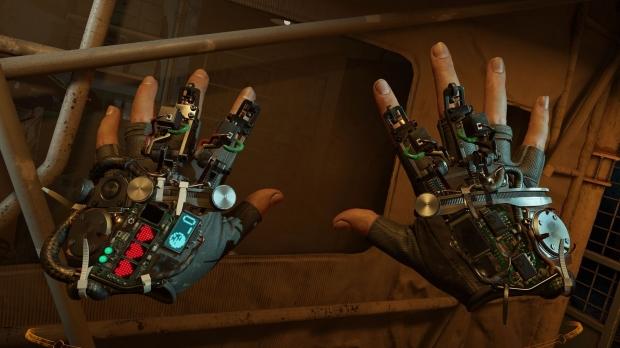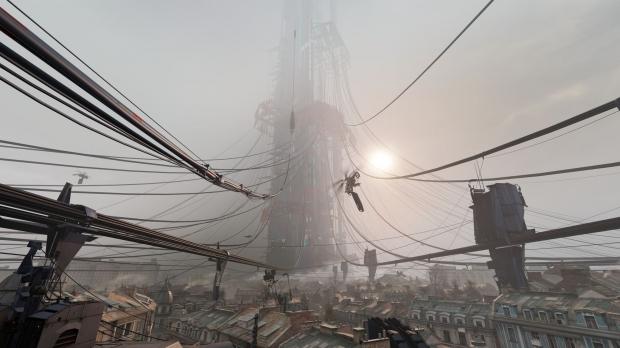 Related Tags