This 'smart city' design would be a 100% self-sufficient eco-utopia
A new smart city design will create a 100% self-sufficient city near Mexico.
Published
0 minutes & 56 seconds read time
Have you ever wondered what a city would look like if it were able to 100% self-sustain itself? Well, those design plans are out, and its currently in the works near Mexico.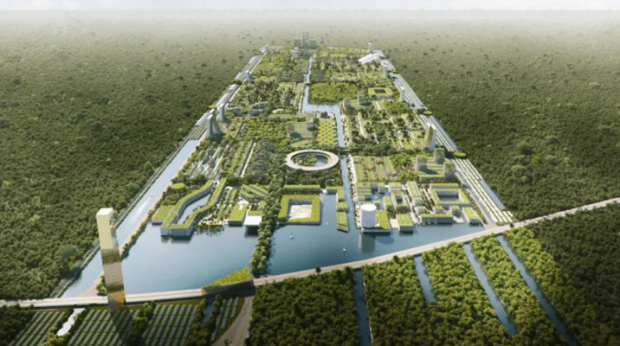 A Milan-based architecture firm, Stefano Boeri Architetti, has laid out plans for what has been called a smart "forest city" located near Cancun, Mexico. The city is designed in a way that allows its residents to be completely self-sustained; this includes all water, food, and power needs. According to the press release, this city will be spaced out over 557 hectares. Out of the 557 hectares, 400 of those will be taken up by 7,500,000 plants.
The press release says that the city is designed for around 130,000 residents, and it will feature a selection of different housing options. Plans indicate that solar panels will surround the entire city, powering all the needs of the residents living there. Water will be pulled from the Caribbean and desalinized and then fed back into the plant life growing there through navigable canals. There will be no cars in the city, and instead transportation will consist of an electric "mobility in chain" transit system. For more information about this smart city, check out this article here.
Related Tags