PlayStation 5 cartridge renders give me next-gen nostalgia
PlayStation 5 cartridge renders tease 1TB, 2TB, 3TB SSDs in cartridge form.

Published Tue, Nov 12 2019 4:48 AM CST
|
Updated Tue, Nov 3 2020 11:46 AM CST
It was only a few days ago that we were teased with some renders of what could be PlayStation 5 cartridges, with 1TB/2TB/3TB of super-fast SSD storage on offer. Now the fine and talented folks at LetsGoDigital have some gorgeous new 3D renders.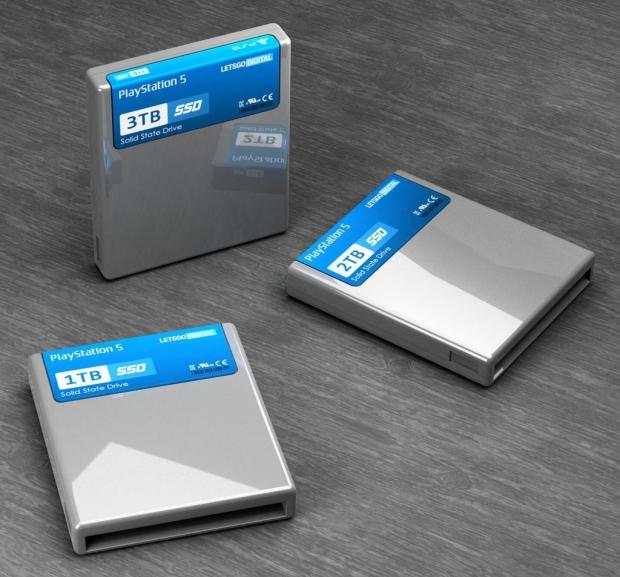 It would surely make things interesting, but Derek pointed out that this tech would most likely be part of Sony's own line of electronic children toys. But, if we step into an alternate reality for a second and take these at face value -- Sony will have super-fast PCIe 4.0-based SSDs in cartridge form (for whatever reason) for the next-gen PlayStation 5 console.
If we go with that, Sony would have 3 different sizes on offer with 1TB, 2TB, and 3TB -- all a huge upgrade over the stock 1TB storage in the PS4 Pro and even more so with the 500GB in the original PS4.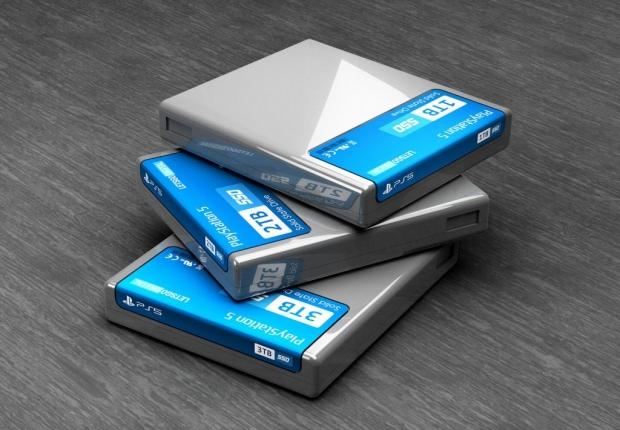 Storage companies have their own take on external HDDs and external SSDs for current-gen consoles, but those worlds are going to really open up once Sony releases the PlayStation 5 and Microsoft with its next-gen Xbox Scarlett. Super-fast storage will be the new norm, opening up new possibilities in games while looking like last-last-last-gen in these renders.
Another benefit for 1-3TB of SSD storage in this form is that game developers can really unleash from the shackles of Blu-ray technology, with even the large 100GB Blu-ray BDXL discs no match for 1/2/3TB of even-faster storage. The big change there would be moving from Blu-ray discs to large cartridge-style SSDs -- again, in these renders.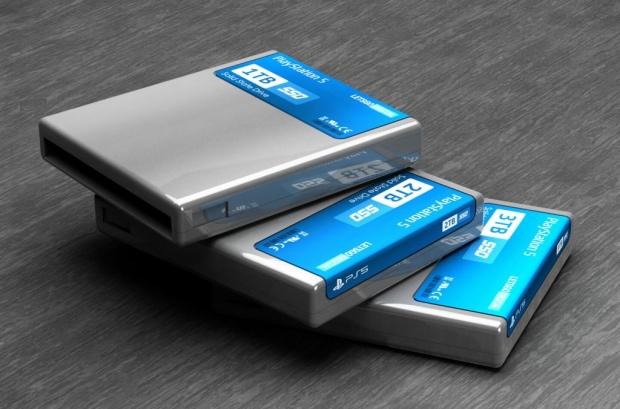 I think it would actually be a great step towards next-gen games if Sony does make many-terabyte discs/cartridges/storage of any kind for the PlayStation 5. The bigger the available storage teamed with next-gen speeds within the realm of 5GB/sec is going to be like opening up Pandora's Box, except instead of gently opening it with your hands you throw a stick of dynamite onto it.
Related Tags