Take-Two teases huge pipeline of games and sequels
Take-Two is still investing big in sequels and huge new IPs.

Published Nov 8, 2019 10:56 AM CST
|
Updated Tue, Nov 3 2020 11:46 AM CST
Take-Two Interactive reiterates that it has tons of new games in the works, including big sequels from its blockbuster franchises.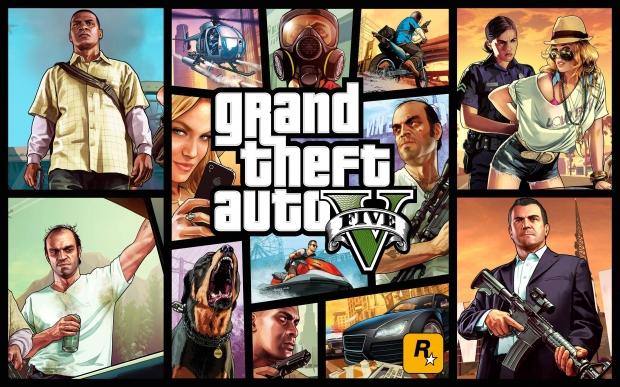 Take-Two is doing really well right now: Its Q2'2020 earnings are up 74% YoY to $857.8 million, but the best is yet to come. The company is investing heavily into new projects, sequels, and IPs across the board, teasing the possible return of titanic heavy-hitters like BioShock and of course the billion-dollar Grand Theft Auto.
In a recent earnings call, Take-Two CEO Strauss Zelnick once again teased a robust lineup of new games, as well as new business models like game streaming.
"Looking ahead, we have the strongest development pipeline in our history. We're continuing to grow our portfolio with the highest-quality entertainment experiences, including sequels for our biggest franchises, as well as exciting new IP," Mr. Zelnick said in the call.
So what are the games? Here's what we know.
Right now Take-Two has a bunch of confirmed games from its product labels:
Grand Theft Auto 6

New online FPS from Michael Condrey's new 2K Games studio

Ghost Story Games project (made up of Irrational devs), might be BioShock-like

Bunch of Private Division games including Kerbal Space Program 2 and Disintegration, a new IP from Halo co-creator Marcus Lehto

New NBA 2K games (annual franchise)

New WWE game (annual franchise)
The company's R&D spending is also up, which typically indicates investment into new projects. Take-Two's six-month R&D spending is up 30% to $145.60 million. All of the games should have some form of recurrent consumer spending, whether it be microtransactions or separately sold DLC.
This isn't the first time Take-Two has talked about this huge pipeline. Back in May during a the FYQ1'2020 earnings call we heard the same exact quote with some more detail from Take-Two President Karl Slatoff.
"We're not just investing to invest for years and years and years without actually getting the releases coming out. You will expect to see these investments coming to fruition over the next few years," Mr. Slatoff said in May.
"In terms of what you're going to see in the pipeline...it really is all over the entire company. We've got new investments at Social Point, we've got new investments in Private Division. I can tell you that there's certainly a lot of titles in the pipeline."
Perhaps more important than the games is how they're distributed. Take-Two loves digital because it gets to keep more money and spend less on retail manufacturing of game discs, so it's embracing more digital-based platforms.
The company is all about diversification and it'll keep forging ahead with games on Google Stadia (and maybe Valve's new Steam streaming platform).
"In addition, we're actively investing in emerging markets, platforms and business models such as mobile, streaming direct-to-consumer and subscription in order to expand our audience around the world."
There's even mention of next-gen consoles like the PlayStation 5 and Project Scarlett, both of which will provide a huge boost for big games. A bit ago Mr. Zelnick said next-gen systems will allow a new dimension of performance and creative freedom, allowing Take-Two devs to deliver ultra-realistic graphics and visuals.
"With the promise of new consoles and continuous technological advances, our creative teams have an increasingly robust canvas on which to achieve their vision and set new benchmarks for excellence. Take-Two is exceedingly well positioned to generate growth in margin expansion for our shareholders over the long-term."
Related Tags