BioWare: We have so many Mass Effect ideas and stories yet to tell
BioWare is far from finished with Mass Effect, teases lots of new ideas for new games.
Published Nov 7, 2019 5:18 PM CST
|
Updated Tue, Nov 3 2020 11:46 AM CST
2 minutes & 35 seconds read time
Today is N7 Day, a celebration of everything Mass Effect. Naturally BioWare took the opportunity to give hope for the franchise's future--even if it is a long, long ways away.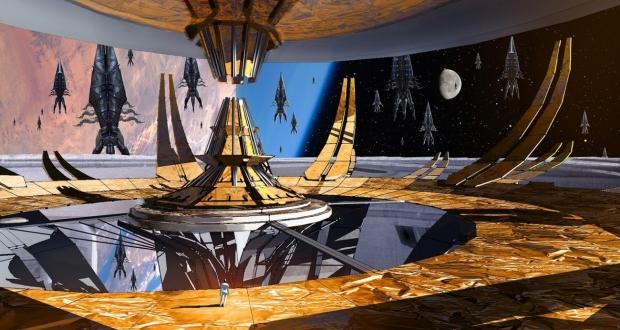 Mass Effect isn't dead, and BioWare has lots of interesting scenarios in mind for future games. That's what BioWare General Manager Casey Hudson said today to millions of sci-fi fans worldwide. "We have so many ideas for things we want to do in Mass Effect, so much concept art that hasn't yet been brought to life, and so many stories yet to tell," Hudson said on Twitter.
After the dismal release of Mass Effect: Andromeda, the franchise is currently in cryo sleep. It'll be a while before it wakes up. BioWare is currently developing Dragon Age 4, which is only in pre-production phases and may not release until 2022 or even 2023. But that hasn't stopped the team from planning and dreaming.
This isn't the first time BioWare talked about a new Mass Effect, though.
Back in February, Casey Hudson said something similar about reviving the series. He even teased a new Mass Effect game during 2018's N7 Day.
Casey Hudson even said BioWare is working on multiple big-budget games right now, which could end up being a bad thing.
"We have several other big projects in the works. I wish I could tell you more about them, but they're mostly super-secret right now," Hudson said in a recent studio update.
BioWare execs like Mark Darrah and Michael Gamble also hint live service elements could be included in the new Mass Effect game. The idea is to create a perpetually-evolving world that adds new story missions, characters, planets and content through an online pipeline rather than selling separate slices of DLC.
BioWare has even bigger problems than its next games, though.
Reports say the studio has massive morale problems and that BioWare is endemic with depression, anxiety, and turmoil that lead to stress-induced breakdowns. BioWare devs crunch so hard to make games that it's causing them mental duress, creating a hostile work environment that takes a big toll on workers.
This tremendous internal disarray affected Mass Effect: Andromeda, leading to sub-par facial animations and characterization, and also poisoned Anthem, which was to be BioWare's big new live service IP.
The next Dragon Age represents a potential turning point for BioWare and could save the RPG-maker's ailing image and morale problems.
As for the timing of a new Mass Effect...well...don't expect it any time soon. Dragon Age 4 is first, then the new Mass Effect. But it should at least be on next-gen systems which is a huge plus.
Related Tags