New Mass Effect game teased by BioWare
'We still have stories left to tell in this universe...the future is bright.'

Published Wed, Nov 7 2018 10:28 PM CST
|
Updated Tue, Nov 3 2020 11:50 AM CST
Mass Effect isn't dead...it's just asleep. It'll wake up again. And when it does, BioWare should have something special to share with fans.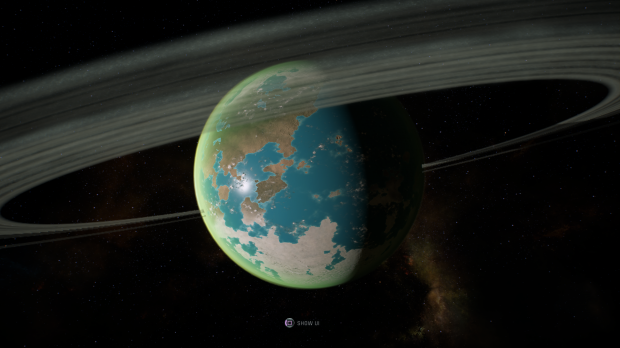 It's no secret Mass Effect: Andromeda was a bomb. While not a bad game per se, it had lots of broken elements and frustrating features that genuinely alienated some gamers. Despite this hurdle the series isn't over just yet. In celebration of N7 Day, key BioWare execs like Casey Hudson and Mike Gamble tease new horizons for the sci-fi IP.
"What does N7 Day mean? It means coming into the studio every day, dreaming of what the next Mass Effect game will be," BioWare general manager Casey Hudson said in an N7 Day video.
BioWare producer Mike Gamble re-iterates previous affirmations that Mass Effect's future still has tons of potential. "I love this IP deeply, and we've grown together over the years as fans and developers in it. We still have stories left to tell in this universe...the future is bright," he said in a recent Tweet.
These technically aren't new developments. BioWare currently has secret projects in the works that should pertain to its existing IPs including Mass Effect. But if BioWare is indeed crafting the next interstellar adventure, we shouldn't expect it any time soon.
"We hear loud and clear the interest in BioWare doing more Dragon Age and Mass Effect, so rest assured that we have some teams hidden away working on some secret stuff that I think you'll really like - we're just not ready to talk about any of it for a little while," Hudson said in an August 2018 update on the BioWare blog.
And back in May Hudson said something that gives offline singleplayer fans hope:
"We also have teams envisioning future BioWare games, and they're designing approaches that are different from Anthem-including one that's very Dragon Age. As we try new things, I hope that you'll come on the journey with us, and continue asking questions that will help shape Anthem into something we'll all love to play."
We know that BioWare is currently developing a new Dragon Age game that could end up being a mainline sequel instead of a spin-off. If so, Dragon Age 4 should be a long ways off and may come before the next Mass Effect experience.
Why will it take so long? There's a few reasons.
BioWare is currently all-in on its brand new IP, Anthem, which is an online-based service game that's aimed at making EA lots of revenue as well as acting as a pivotal turning point for the developer. If successful, Anthem could be the foundation on which its future games are set, offering a sandbox that can fully evolve and change over time.
As a result of this massive potential for both cashflow and dynamically-shifting experiences, BioWare has expressed interest in carrying some of Anthem's live service elements into its future games. This means Dragon Age 4 and Mass Effect 4 could be online-based titles that effectively evolve in similar fashions.
Thanks to iterative technologies like Frostbite and BioWare's own internal social-based online ecosystems, we could see Anthem's online technology smoothly translate into the skeletons of the next Dragon Age and Mass Effect game. But that doesn't mean proper development isn't in order, and both of these games were built primarily on singleplayer experiences. This translation will be a tougher call and probably take more time.
In any case, BioWare has to return to its roots for Mass Effect 4. Live services are fine and well as long as they're purely additive and don't exploit or dilute any core tenants of the franchise--optional multiplayer modes, dynamic live quests, all of these are fine. What's not fine are microtransaction-ridden pay-to-win lootbox schemes...but I think EA has learned that lesson already.
Related Tags