Gaming dev says that 4K gaming is 'useless'
4K gaming is 'useless' and is only 'being pushed by tech vendors to push' next-gen PlayStation 5 and Xbox Scarlett.

Published Wed, Nov 6 2019 10:30 PM CST
|
Updated Tue, Nov 3 2020 11:46 AM CST
As I sit here and type this article on the ASUS XG438Q -- a 43-inch 4K 120Hz G-Sync gaming monitor, a game developer says that 4K is useless.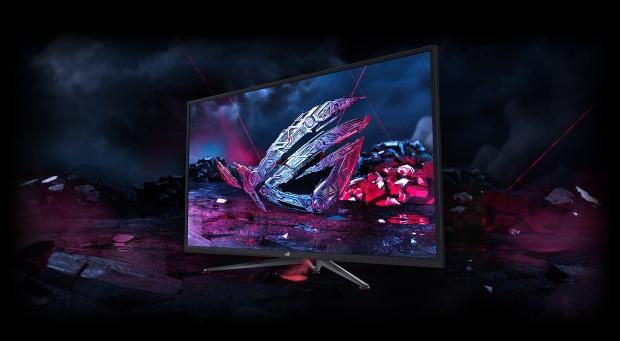 Dino Patti, the co-founder and ex-CEO of Playdead -- the developer of Limbo and Inside, recently said at Reboot Develop: "I think (4K gaming) is useless. It's something that's being pushed by tech vendors to push the next console. Manufacturers don't respect the natural evolution of games and you force technology. Microsoft with Kinect, they paid studios to make a lot of s***ty games".
After leaving Playdead, Patti co-founded Coherence and Jumpship -- Coherence is building a cloud-based, open-source development platform while Jumpship is working on its first game. Patti continued: "I want to select a path by myself and not be drawn in by money from tech vendors. There's a lot of people that see something shiny and follow that. You can definitely see all the herd walking one way and falling".
I agree that 4K gaming doesn't mean that the game will be good, but the technology behind games including native 4K resolutions and 4K textures make a huge difference to a lot of games. The new consoles will need to be run at 4K as most TVs are now 4K, so they would be running at native resolutions versus being rendered at lower resolutions and upscaled to 4K which looks worse than native 4K.
Related Tags