Diablo IV is online-only, can't be played offline
Diablo IV is an online-only game on PC and possibly consoles too.

Published Sat, Nov 2 2019 4:26 PM CDT
|
Updated Tue, Nov 3 2020 11:46 AM CST
Diablo IV can't be played offline on PC, Blizzard confirms, and the same could be true for consoles.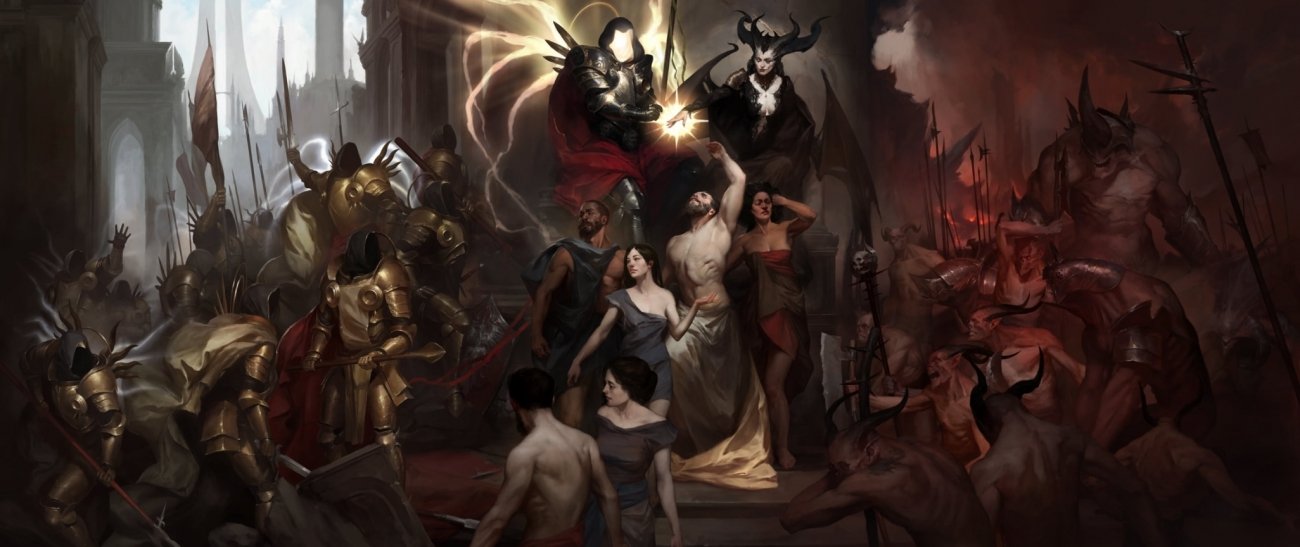 Now that Diablo IV is basically an MMO with a shared world with social hubs, PVP areas, and a huge connected world, Blizzard is transforming it into an online-only game with never-ending content. In a recent interview with PC Gamer, Diablo IV lead designer Joe Shely confirmed the news:
"There's a large, seamless, connected, and shared space in the world, going down into dungeons, being able to group with your friends, trading and PvP. We feel that the best way to experience that is in a world that is online."
This isn't really a change for PC players. Diablo III can't be played offline on PC, but PS4, Xbox One and Switch players can enjoy offline play, which of course means cheating is absolutely rampant on those platforms.
Read Also: Diablo II's best feature returns in Diablo IV
Making Diablo IV online-only fits right in with Activision-Blizzard's plan for long-term engagement. The idea is to keep everyone playing in a digital, online environment that's fed by never-ending content and seasonal updates. The more players actually play, the more adequately the publisher can monetize the game with optional cosmetic microtransactions.
Diablo IV looks like the ultimate live game in the series to date. Blizzard promises to deliver "endless possibilities" with character progression through skill trees, talents, runes, and of course loot mechanics like runewords to dramatically change up build variety.
There's also lots of replayble dungeons and activities to compliment the visceral main story mode. There's a shared world where players come across random users throughout their journey, sort of like Destiny. Blizzard confirms there will be five worlds, presumably for each act of the game, and they're all connected.
(Continued below)
Read Also: Diablo IV classes and skills confirmed: Barbarian, Sorceress and Druid
The question remains, though: Will Diablo IV be online-only on consoles too? Probably. Diablo IV's main goal, as with every game Blizzard makes, is to host a pathway to steady revenues via online purchases. The sure-fire way to do that is to lock everyone to an online platform that's 100% controlled by Blizzard.
Diablo IV will release on PC, PS4, and Xbox One. No release date was revealed.
Here's how Blizzard describes Diablo IV's open world:
"...seamless, vast overworld players will travel across in search of the next loot-filled underground dungeon."

"Players will find a lifetime's worth of adventure scattered across a land rooted in unique ecologies and inhabited by dangerous new foes. They'll delve into randomized dungeons packed with unpredictable adversaries and unimaginable treasures. While continuing to fully support solo and coordinated party play, Diablo IV will also provide opportunities for groups of players to encounter each other in the same shared world-whether to tackle bigger challenges . . . or possibly even slaughter one another in player-vs.-player combat."
Related Tags