Every Superman, Batman, and Joker movie ever made to stream on HBO Max
Every Joker, Batman, and Superman movie -- except the Snyder Cut of Justice League, for now -- I hope.

Published Oct 29, 2019 10:55 PM CDT
|
Updated Tue, Nov 3 2020 11:46 AM CST
HBO Max was announced in full today with a release window of May 2020 and monthly cost of $14.99, it'll rock the entire series of mega-hits Friends and The Big Bang Theory, as well as every single Joker, Batman, and Superman movie ever made.
This means you'll get the classic (and my childhood favorite movies) in Superman: The Movie, Superman II, Superman III, and Superman IV: The Quest for Peace. Not only that, but you'll even get the recent R-rated success in Todd Phillips' Joker, as well as every theatrical release of the Batman franchise including The Dark Knight Trilogy.
We can also expect other movies in both characters' history with Man of Steel and Batman v Superman: Dawn of Justice starring Henry Cavill as Clark Kent/Kal-El/Superman and Ben Affleck as Bruce Wayne/Batman. We'll also see Justice League, Suicide Squad, Aquaman, and many others. This will be a huge win for HBO Max as it has Warner Bros. behind it, and will be the big battler against Disney+ that now owns Marvel and the entire MCU.
One movie that was missing from HBO Max's upcoming slate is definitely the Snyder Cut of Justice League, something I'm a huge proponent of. I want to see it released, and short of an entire apology to Snyder, his family, and fans -- the next big thing would be releasing the Snyder Cut of Justice League as an exclusive to HBO Max.
This is something I think we'll see happen, and since it wasn't announced today I'm hoping it's going to come. If you look at the last few seconds of the HBO Max sizzle reel, you'll see that it's the iconic shirt rip from Clark turning into Superman... this gives me... HOPE.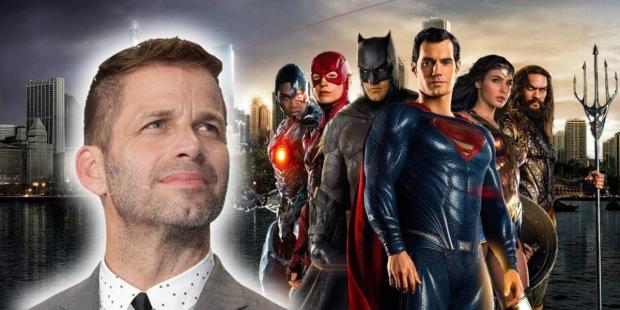 Related Tags