EA doubling down on live services and core franchises
EA won't change course from live games any time soon.

Published Tue, Oct 29 2019 4:00 PM CDT
|
Updated Tue, Nov 3 2020 11:46 AM CST
Thanks to a successful quarter driven by live services, EA says it'll continue "doubling down" on online-based games in core IPs like FIFA and Madden.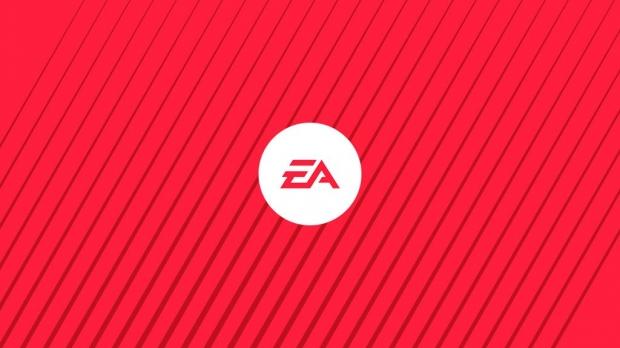 Even as new games like Anthem miss revenue targets, EA sports games are always safe bets for big earnings. Unlike Ubisoft and Activision who recently both hit monetization ceilings, EA's core sports games are doing well despite lootbox controversy and microtransaction criticism.
EA packed in three heavy-hitting sports titans like FIFA 20, Madden 20, and NHL 20 into the same quarter to earn some serious cash. It worked. These games helped EA rake in $490 million from live services in Fiscal Q2'20, up 50% year-over-year and quarter-over-quarter. Live services made 62% of EA's total digital quarterly earnings of $790 million. The randomized Ultimate Team microtransactions are the main driver for these earnings, and of course EA isn't about to slow down any time soon.
The company confirms it'll lean even harder into monetization.
"The strong results this quarter illustrate the power of our live services and our core franchises. Strength in Ultimate Team, The Sims 4 and FIFA Online drove live services performance above our expectations," EA CFO Blake Jorgensen said in the press release.
"Looking ahead, we are doubling down on live services combined with our core franchises. We're investing in games that people play for longer and engage with much more deeply. This focus will continue to drive growth and profitability for the company through the remainder of this year and beyond."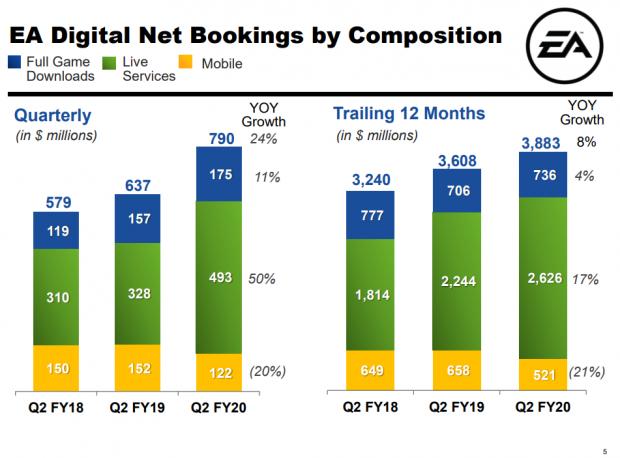 What this means is EA will probably take less risks on bigger experimental AAA games like Anthem. Moving forward, EA wants to focus on core established frontline hits.
The company recently said it had to "make hard choices about investments," which could mean some of its newer projects have been delayed or even cancelled.
The games that do get released will have live service hooks. This could include Dragon Age 4, which is believed to have some sort of active persistent multiplayer component that could facilitate co-op play.
Right now EA also has teams working on a new Star Wars game at EA Vancouver, which is said to be smaller-scale project instead of the huge live service game they originally planned.
EA Vancouver's new Star Wars project is built on the cannibalized remains of Visceral's cancelled Project Ragtag, but nothing is known about it just yet.
EA will reveal more details during its earnings call later today and we'll have all the latest news on EA's upcoming plans. There might even be a mention of Anthem in there too...
Related Tags