Expect more of Bethesda's biggest franchise to get mobile ports. The publisher is far from finished with gaming's most lucrative platform.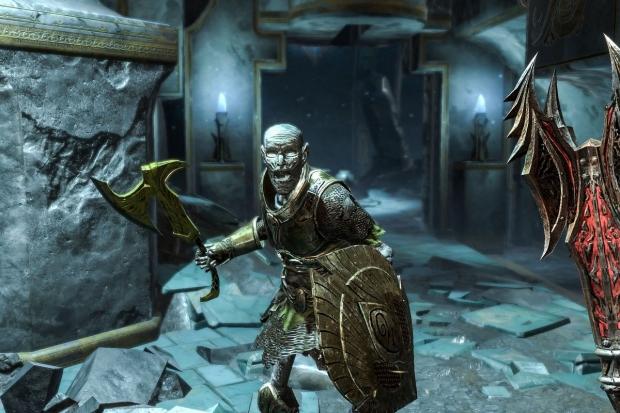 Bethesda has transformed from a singleplayer-driven publisher to a live service curator. A big part of that is mobile, especially revenue-pushers like the free-to-play Fallout Shelter and Elder Scrolls Blades, the latter of which made over $1.5 million from microtransactions in a single month.
Since it's making tons of money, Bethesda won't just stop making free-to-play mobile ports of its IPs. Bethesda just bought out the mobile game devs at Alpha Dog Games to help develop "new and exciting titles for iOS and Android devices."
So what franchise could be next? Doom, Dishonored, Prey...maybe even Quake. Possibly some sort of Blades-like version of Fallout with tons of waiting mechanics and microtransaction schemes. None of it sounds very good for Bethesda's future, which seems to be increasingly focused on weird live service models rather than outright game sales.
ZeniMax has a mixed bag when it comes to online games. There's Fallout 76, which shows Bethesda's inept understanding of how live games work, and then The Elder Scrolls Online, which is rather well-monetized and properly rewarding.
This is just the beginning, though.
Bethesda has been infusing grindy, live-service elements into its games for a while now. First we had Wolfenstein: Youngblood, a co-op multiplayer game with microtransactions, then we'll have Doom: Eternal, which has a very long-winded RPG-like series of mechanics to keep players playing for long periods of time. There's no word yet on Eternal's mTX scheme, but I expect to see it manifest in some way.