Twitch loses another big streamer as King Gothalion jumps to Mixer
King Gothalion jumps from Twitch and lands over at Mixer.

Published Sun, Oct 27 2019 4:33 PM CDT
|
Updated Tue, Nov 3 2020 11:46 AM CST
Twitch just lost another big streamer in as many days, this time with King Gothalion's departure to Mixer.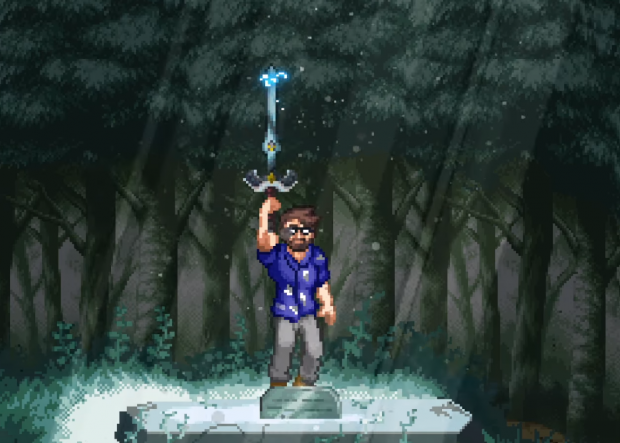 The Influencer Wars are in full swing right now. Big platforms like Amazon's Twitch and Microsoft's Mixer are duking it out for gaming's biggest streamers. Microsoft waved around its billions to woo streaming titan Ninja over to the platform, kicking off an exodus from Twitch. Now it's inspiring other big Twitch streamers to leave with more lucrative deals.
Just a few days ago Shroud left Twitch to hop to Mixer, and now variety streamer King Gothalion has also dropped Twitch in favor of Mixer.
Gothalion announced the news today on Twitter:
"A lot of you have been expecting this. As of October 29th, we will be Streaming exclusively on Mixer," he said.
"I thought this was going to be a tough decision but it felt kind of easy-peasy. It's my belief that working closer with Xbox and Microsoft is not only going to help us propel what we're doing, but also propel what's always been important to the channel which is doing good in gaming."
More influencers and streamers could separate from Twitch as broadcasters and content creators widely pan the platform. Mixer is relatively new and Microsoft is apparently paying out rather attractive signing bonuses to pull streamers over.
Twitch could eventually be faced with a choice: Either change and listen to its community, namely broadcasters, or see some of its biggest names depart en-masse with their audiences in tow.
This is no different than Epic's strategy with timed exclusives on the Epic Games Store, which sees the publisher paying out millions to developers for exclusivity rights.
Related Tags