Payday 2 is back with new paid and free content
Payday 2 will get new free and paid content as devs ramp up for Payday 3.

Published Fri, Oct 25 2019 1:44 PM CDT
|
Updated Tue, Nov 3 2020 11:46 AM CST
Overkill resumes production of Payday 2 with both free and paid expansion content to help fund Payday 3.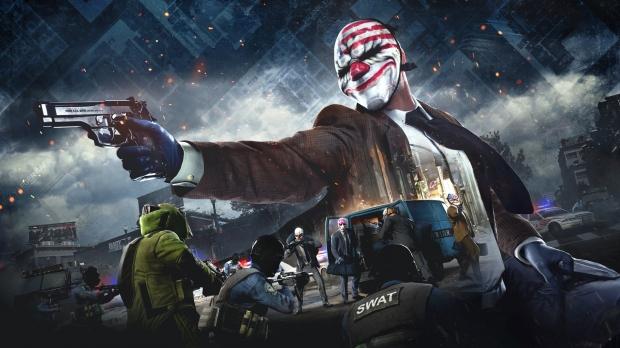 Today Starbreeze announced Payday 2 is back in business. Originally retired in late 2018, Overkill is now picking the game back up and plans to revitalize it with a bunch of new updates. Some of these new updates will cost money, which of course breaks Overkill's original promise of free content.
The reasoning for this is simple: Starbreeze is suffering crushing financial losses and needs to recoup some cash fast. Any revenue generated from Payday 2 will also help Payday 3's development, which is set to release sometime between 2022-2023 on next-gen consoles.
"Now we're breaking the Ultimate Edition promise of forever-free-content. The reasoning for this is plain and simple: We want to move forward and make more of PAYDAY 2, and to do so we need your support to continue producing content. New DLCs will be a mix of paid and free updates," Starbreeze's current CEO Mikael Nermark announced.
Payday 2 is also being reborn as the Payday 2 Legacy Collection. The Payday 2 Ultimate Edition is being retired, and right now the Legacy Collection is $18 on Steam. Overkill says it will also sell existing DLC separately in a la carte options.
Last year PAYDAY 2 development was stopped. Having reconsidered our future, I've asked the OVERKILL crew to resume production on PAYDAY 2. The game will have more updates going forward, both paid and free.

The team is working hard on the first new update, I will let the team present it soon, but you can get a sneak peek here.

We're re-introducing the DLC smorgasbord again. An a la carte option of previous legacy content DLCs will be made available again starting today!

As a part of our journey into the future, we'll be changing the PAYDAY 2: Ultimate Edition to PAYDAY 2: Legacy Collection starting later today. We want to be able to move forward together with all of you in our community, and to be able to do this we need to retire the promise of free future content based on old assumptions (more below).

New curated bundles on existing content will be created to give great offers to new and returning players.
Related Tags