Hacked Switch plays Witcher 3 at 60FPS
Once again hackers push the Switch well past pre-defined developer limits.

Published Fri, Oct 18 2019 9:57 AM CDT
|
Updated Tue, Nov 3 2020 11:46 AM CST
The Switch isn't the ideal platform for The Witcher 3. It's locked to 720p 30FPS for good reason: There's lots of visual trade-offs to get the huge open-world RPG to run on the Switch's lower-end Tegra hardware, namely draw distances, lighting effects, and overall graphic settings. Now modders are using hacked Switches to get even more out of The Witcher, hitting up to 60FPS on the handheld-console hybrid.
Of course you need a jailbroken Switch for this to work. By hacking the Switch's firmware via a hardware exploit, gamers and modders can basically turn off the frame limiter and overclock the Switch's Tegra X1. This works for a lot of games, and even unlocks extra post-processing effects in The Witcher 3. Sadly 1080p resolution isn't possible--the game is capped at a hard dynamic 720p resolution when docked.
Not only can the Switch theoretically run The Witcher 3 at up to 60FPS while docked, gamers can adjust a number of extra settings to improve visual fidelity and clarity.
Downloading a patch file lets you tweak anti-aliasing, foliage and water quality, lighting, etc, all greatly at the expense of frame rate. But some overclocking can boost that FPS back up to 30FPS, giving you a much more dynamic visual experience.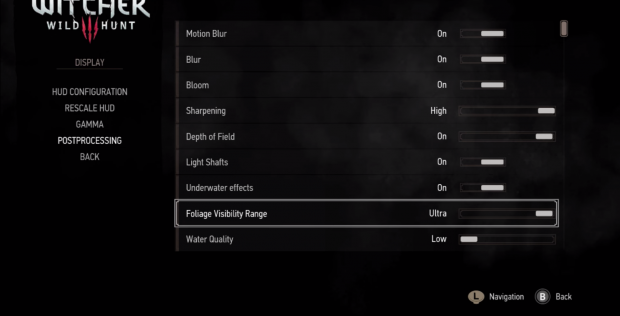 Obviously there's a lot of risks here and we're not saying you should go out and hack your Switch.
Using any kind of exploits will void your warranty and could brick your system. Secondly, running games at unlocked perf with overclocked hardware could lead to failure over time, especially when the system is belting out tons of heat.
But nonetheless it's pretty impressive that the Switch can handle this kind of load. The Witcher 3 is one of the best-looking games of this generation and stands as a shining example of what RPGs could and should be.
Related Tags