On Intel X299? DON'T update your BIOS to the new Cascade Lake-X UEFI
Intel's new Cascade Lake-X supported UEFI for X299 motherboards removes support for Kaby Lake-X due to limited room in the firmware.

Published Fri, Oct 11 2019 1:45 PM CDT
|
Updated Tue, Nov 3 2020 11:46 AM CST
Intel has caught a lot of heat for the tactic of refresh after refresh of virtually similar CPUs. Just to making minuscule changes such as TIM to solder change and minor clock speed bumps as demonstrated by the initial X299 CPUs 7XXX to 9XXX series parts. Users have scoffed at the 14nm+++++++++++++++++++ as many have put it due to Intel struggling for years with the 10nm node.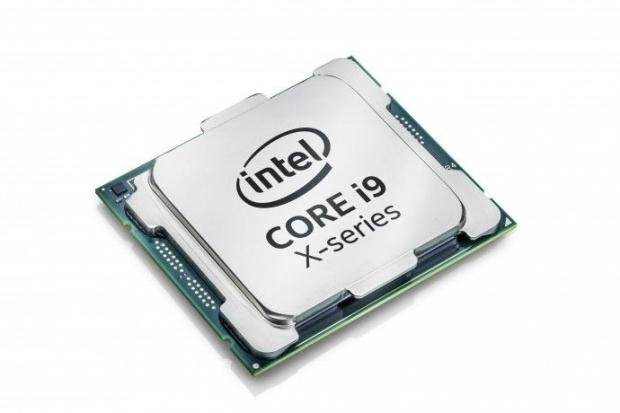 Well, today, Intel's complacency and practices may have come along to bite them in the ass thoroughly. As seen on Intel's own support article page the inclusion of the new microcode for support of the new Cascade Lake-X parts will remove compatibility for the dual channel X299 based bretheren, the Kaby Lake-X.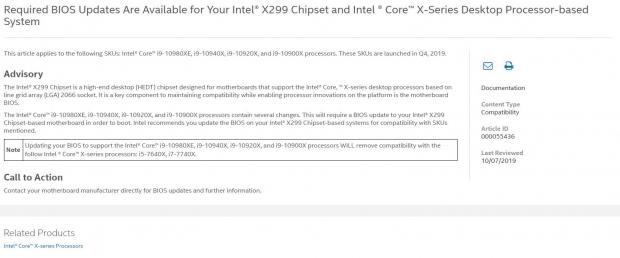 Kaby Lake-X has moved to EOL awhile back, but it's worth putting out a PSA about this as many users have them in hand. If users are judicious about their BIOS updates, they could be met with a machine that no longer posts if they were to flash this firmware without knowing.
For any of you running the i5-7640X or the i7-7740X, you should avoid any future BIOS/UEFI updates without at least checking with your board manufacturer to ensure that the update will not remove compatibility with your CPU. I guess the moral of the story is that when you re-release the same CPU multiple times and fill the microcode accordingly, things break.
Related Tags