Last week we revealed a leak about Intel's upcoming 10th generation HEDT processors and their improvements and additions, but there was more to the story than that. Intel also briefed us on upcoming revamped Xeon-W 2200 series CPUs as well as improved pricing on some of their mainstream 9000 series processors.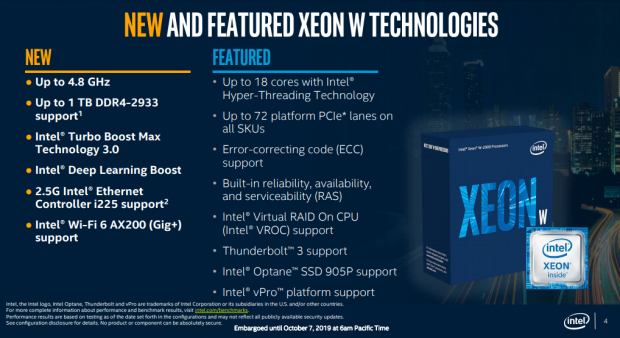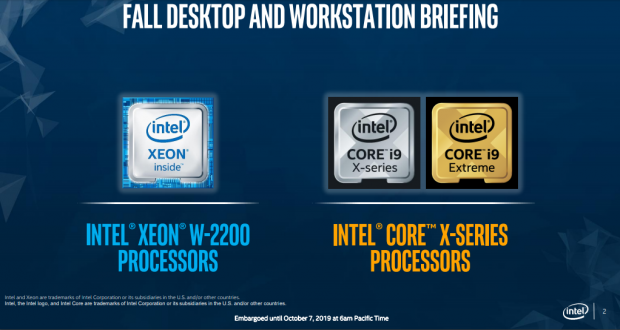 The new features of the new CPUs include up to 4.8GHz Turbo speeds, up to 1TB of DRAM, which is double the amount of the previous generation, higher DRAM speeds up to 2933MHz, new deep learning ISA, support for Intel's 2.5G LAN controller, and support for Intel's new WIFI 6 controller. The new CPUs will work with the same motherboards the previous generation used.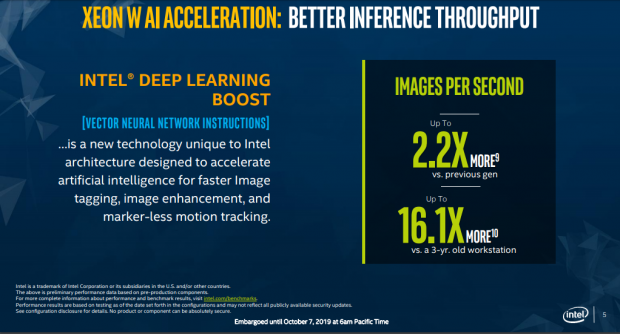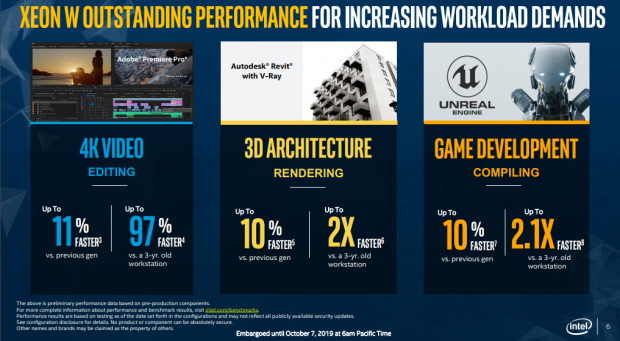 In regards to performance increases, we see huge improvements especially when it comes to deep learning. Intel's new DL Boost ISA and improved frequencies basically double performance when it comes to AI inference. When it comes to other workloads we see large boosts in editing, rendering, and compiling.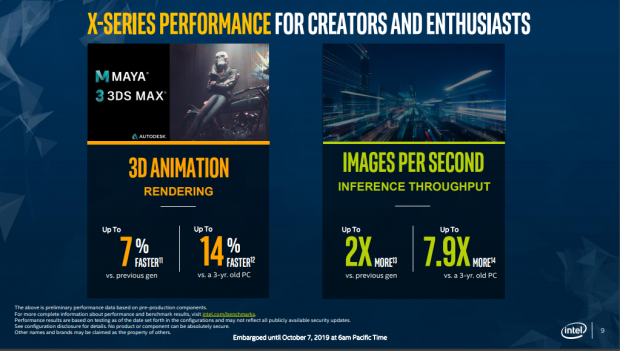 There were also performance increases mentioned for the HEDT X-series processors, with faster traditional and AI driven performance.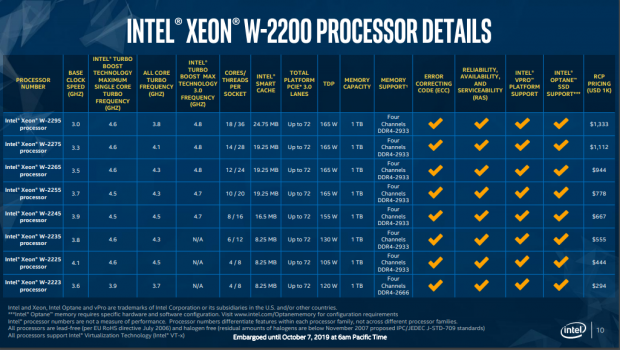 Here you can see the entire lineup of revamped Xeon-W 2200 CPUs, but for now there are no changes to Intel's Xeon-W 3000 series processors. Just like Intel slashed HEDT X-series pricing, Intel also heavily slashed their pricing for their Xeon-W 2200 series CPUs. The fact that Intel is slashing a segment they traditionally have never slashed is of major importance. These slashes to Intel's workstation Xeons could be hinting at slashes coming to their enterprise segments as well.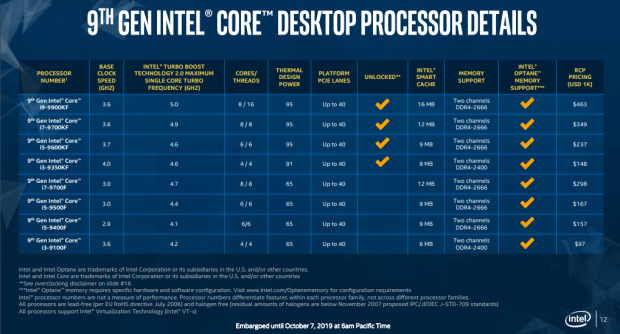 A surprise at the meeting was that Intel is going to cut prices on their 9000KF/F series processors. While when they first launched prices were very similar to their K counterparts, the CPUs lacked an iGPU so users felt they were being charged more even though they were provided a product with fewer features. With roughly $15 cut across the board to these products, we are seeing Intel come around and do better towards their customers.