GeForce GTX 1660 SUPER details: beats unannounced Radeon RX 5500 XT
NVIDIA's new GeForce GTX 1660 SUPER should be clocked at 1785MHz.

Published Sun, Oct 6 2019 10:53 PM CDT
|
Updated Tue, Nov 3 2020 11:46 AM CST
NVIDIA is reportedly preparing its new GeForce GTX 1660 SUPER graphics card, with Igor at Igor's Lab with a scoop on the GTX 1660 SUPER's clock speed.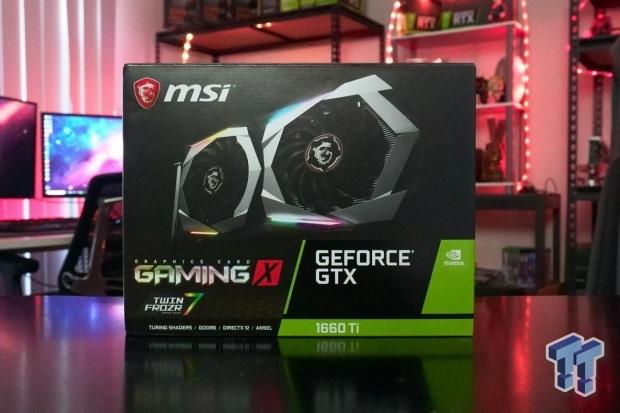 Igor reports that the GeForce GTX 1660 SUPER will have its GPU clocked at 1785MHz and that it will beat the unreleased, and unannounced AMD Radeon RX 5500 XT graphics card. The purported GTX 1660 SUPER will fall just under the purported RX 5600 XT, too.
The current GeForce GTX 1660 has 8GB of GDDR5 memory at 8Gbps, while the higher-end GTX 1660 Ti has 6GB of GDDR6 at 12Gbps. The new GeForce GTX 1660 SUPER will reportedly have 6GB of GDDR6 memory at a higher 14Gbps, and a GPU boost clock that is closer to the GTX 1660 Ti, too.
This means the GeForce GTX 1660 Ti will almost go extinct once the GTX 1660 SUPER is here, but AMD is pushing NVIDIA to make this move with its new mid-range Navi-based offerings in the upcoming Radeon RX 5500 XT and Radeon RX 5600 XT graphics cards.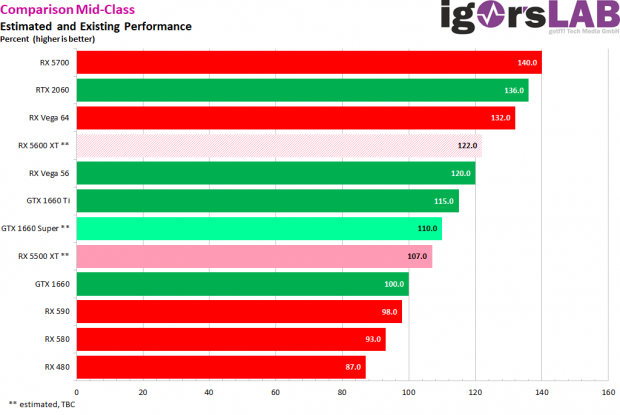 I'll let Igor's chart on the predictions on the upcoming cards (GTX 1660 SUPER, and the RX 5500 XT and RX 5600 XT graphics cards) speak for itself. This provides a great look at the entire stack of mid-range graphics cards.
I can't wait for the release, this is where the action happens -- the mid-range sector. Overwatch, Apex Legends, League of Legends, Rocket League, CS:GO, and so many other esports-style gamers will latch onto these graphics cards like hotcakes.
Related Tags