Overwatch director chooses 'Tracer' for Super Smash Bros. Ultimate
Overwatch director Jeff Kaplan has offered 'Tracer' to Nintendo's Super Smash Bros. Ultimate roster.

Published Thu, Oct 3 2019 1:02 AM CDT
|
Updated Tue, Nov 3 2020 11:47 AM CST
The director of Overwatch, Jeff Kaplan has selected one specific hero out of his 31 to chose from. This hero will be offered to the Nintendo gods to be deemed worthy enough to enter into the Super Smash Bros. Ultimate roster.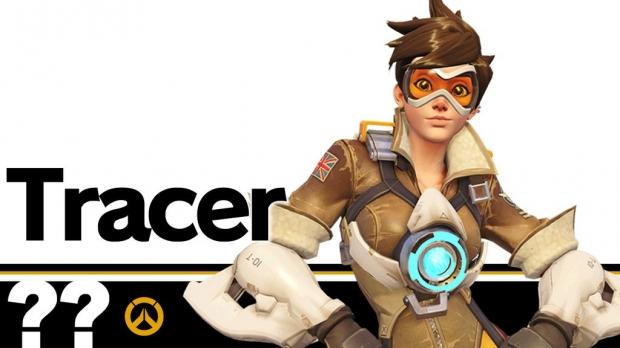 In an interview with IGN, Jeff Kaplan, the director of Overwatch spoke out about the recent speculation that Super Smash Bros. Ultimate would soon be adopting an Overwatch representative since Overwatch is now coming to the Nintendo Switch.
In response to the question, it's described that Kaplan got excited about the idea and said "To the Smash Brothers team, whatever character you want, we love them all. They're all our babies, you can have any single one of them. We have 31 to choose from." Kaplan did eventually say that if he was going to chose one hero from the Overwatch roster, he would choose Tracer.
"Tracer's our girl, Tracer's our mascot. She'd be my first choice. There's a lot of great runners up. I think a lot of people can immediately see Doomfist gameplay applying to Smash, but if it were up to me, I'd like to see Tracer."
Being a Smash Bros. fanatic and basically the only game I really play, I don't really know how Tracer would work gameplay wise. It would be interesting to see it done for sure, but if I was to choose a hero from Overwatch that I think would slot right into the Smash Bros. Ultimate roster, I'd probably pick Winston, or maybe even Genji. Both of these hero's would be great in their own regards. Winston would be much like Donkey Kong, and I think Genji would have the same speed/weight as Joker, or Sheik.
Regardless though, if you were to chose one Overwatch hero for Super Smash Bros. Ultimate, what one would that be?
Related Tags