Take Alexa wherever you want with Amazon's 'Echo Loop' smart-ring
One Ring to rule them all, One Ring to find them, One Ring to bring them all, and in the darkness bind them.

Published Sep 26, 2019 8:10 AM CDT
|
Updated Wed, Jul 27 2022 4:09 AM CDT
Amazon have announced their first iteration of smart-jewelry, coming in the form of rings that allow users to take Alex anywhere.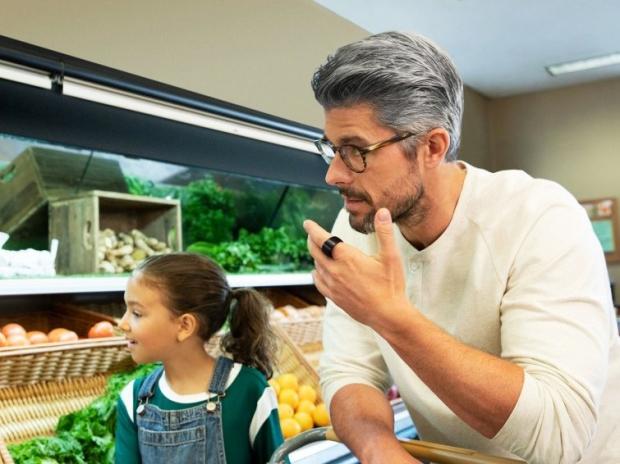 Introducing Amazon's Alex-powered smart-ring wearable, The Echo Loop. From the above image, you can see that The Echo Loop is a thick-banded black ring. Its made out of titanium and has a tiny button located in the middle of the ring if you look close enough. According to Engadget who got to go hands-on with the new wearable, the Echo Loop requires users to press the small button to activate Alexa, and then users must raise their hand to the small microphone on the ring so the command can be heard.
Engadget's Nicole Lee said she felt like she was in a "goofy spy movie" as she would have to raise her had to her mouth to speak into the ring and then to her ear to hear the response. Lee also mentions that Echo Ring vibrates a little when Alexa is listening and whenever the user gets notifications. It is also detailed that the ring comes in four size variants; small, medium, large and extra large. Battery life isn't so good for the time being as Amazon says the ring will last about a single day before it needs charging. The Echo Loop retails for $130, for more information check out this link here.
Related Tags