Nintendo puts a $5 a month subscription in its new free-to-play, lootbox-ridden Mario Kart Tour mobile game. Yes, really.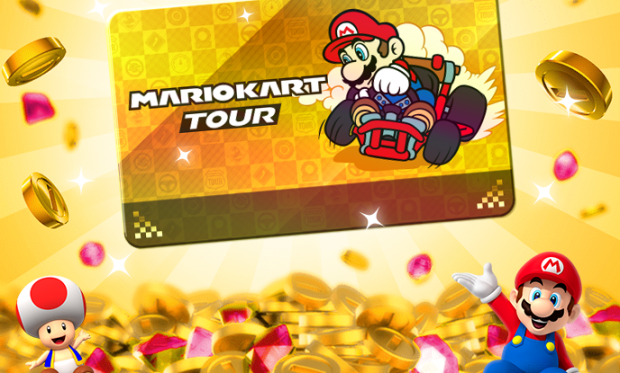 Nintendo's tried a lot of strategies with its mobile games. First it tried free-to-start with Super Mario Run, which let you play a portion of the game for free and pay to unlock the rest. This failed. Then they did traditional free-to-play with aggressive gacha-style microtransactions with games like Fire Emblem Heroes. This caught like wildfire.
Now Nintendo is trying to sell in-game subscriptions within its free-to-play mobile games, paygating content behind a recurring subscription.
Introducing Mario Kart Tour's Gold Pass, an egregious $4.99 monthly subscription that unlocks access to 200cc races, gives you golden badges, and unlocks various cosmetics when you finish races. The game already has microtransactions via lootboxes with random rewards that affect the game, from new drivers to hearts that refill your gas meter.
This new move actually breaks Nintendo's main goal with mobile gaming. Smartphone games are a means to get people pulled into the Nintendo ecosystem and propel them towards buying Nintendo Switch hardware and software. But a recurring subscription means they'll stay in mobile territory to maximize returns on value. It's a strange move all around for Nintendo.
It also doesn't help the pass is literally the same price as an Apple Arcade subscription, which gives you access to 150 premium games that aren't monetized, as well as Google's new Play Pass copycat.
Mario Kart Tour has been criticized for a number of reasons. It lacks online multiplayer with other users, which is arguably the entire point in playing a Mario Kart game. It's also described as a cash-grab designed to monetize nostalgia and convenience.
Ultimately I don't see this going well at all. The value just isn't there and if it fails, Nintendo will take note and try something else. I'm more worried about it actually succeeding and setting a new precedent for Nintendo's weird subscription habits.