D-Wave announced its next-gen quantum computer dubbed 'Advantage' which during the announcement, had its first customer lined up for the next wave in quantum computing.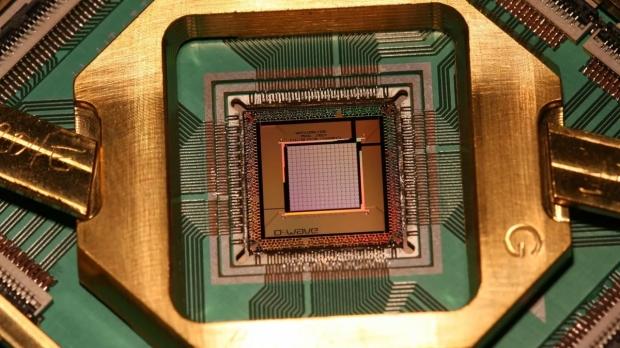 D-Wave's new quantum computer already has its first customer with nuclear weapons research site Los Alamos National Laboratory (LANL) securing the next-gen quantum computer. This isn't LANL's first business with D-Wave either, it'll actually be their third upgrade to their in-house D-Wave quantum computer.
Los Alamos National Laboratory associate director for simulation and computation, Irene Qualters, said in a statement: "This is the third time we will have upgraded our D-Wave system. Each upgrade has enabled new research into developing quantum algorithms and new tools in support of Los Alamos' national security mission. Quantum computing is a critical area of research for Los Alamos".
53 qubits - IBM's new Q quantum computer

53 qubits - Google's new Sycamore quantum computer

72 qubits - Google's Bristlecone quantum computer

2000 qubits - D-Wave's current quantum computer

5000 qubits - D-Wave's new Advantage quantum computer
D-Wave also sold one of its new Advantage quantum computers to CogniFrame, a financial services company.
The new Advantage design uses D-Wave's Pegasus topology, which sees a new topology design that has improved connectivity, influencing how problems are solved. The higher connectivity allows for increasingly complex problems to be solved using the same amount of qubits. Less qubits being needed to solve problems is a big win for Advantage customers.
D-Wave's new topology in Advantage adds a third type of connection that allows this higher connectivity, with previous-gen quantum computer designs from the company in Pegasus and Chimera seeing designs that sorted qubits vertically and horizontally.
Internal couplers are used to connect qubits with opposite orientations, while external couplers connect the qubits that are in the same row or column. Pegasus adds odd couplers connecting parallel qubit pairs in adjacent rows or columns.