Halo 5 can soon be played without an Xbox
Microsoft's game streaming service will hold private trials next month.

Published Sat, Sep 28 2019 8:28 PM CDT
|
Updated Tue, Nov 3 2020 11:47 AM CST
Microsoft's big new Project xCloud game streaming service is holding private beta tests next month, and includes some surprising games.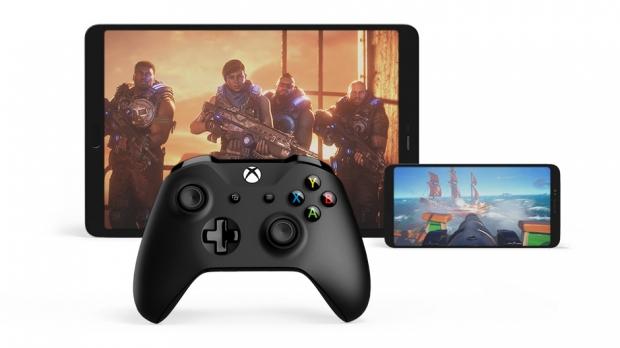 Project xCloud aims to counter Google Stadia by beaming Xbox games to mobile devices, laptops, consoles, and eventually, PCs--all without having to buy any extra gaming hardware. But the cloud-streaming subscription isn't ready yet, and Microsoft plans to hold a closed test starting in October. The test will be held in the US, the UK, and Korea, and will be conducted both via Wi-Fi and cellular internet carriers, with special partnerships with T-Mobile, Vodafone, and SK Telecom.
Microsoft plans to test out four titles across a breadth of genres, including: Halo 5: Guardians, Gears of War 5, Killer Instinct, and Sea of Thieves. Access to these games will be 100% free and you'll be prompted to play on both Wi-Fi. It's no coincidence that all of these games are service-related with engagement hooks and in-game spending opportunities, but we suspect these will be turned off during the trial.
There's some requirements to get in, though.
Project xCloud is testing first on Android and you'll need a mobile device that runs Android 6.0 or above. Your phone or tablet also has to support Bluetooth 4.0 connectivity. You'll also need an Xbox One controller too (those won't be provided by Microsoft), so native touch-screen controls won't be available. The amount of people let in will start out small and will grow and grow over time.
Microsoft has no hard cut-off period for the test, and says it'll be over once everyone is playing without any issues. So expect lag, FPS drops, and all kinds of hitches.
"Project xCloud is our technology to stream console games from the cloud. We're combining the joy and complexity of a console and putting it into a datacenter to stream it to users wherever they are," said corporate VP of cloud gaming Kareem Choudhry.
Microsoft is careful to say Project xCloud won't replace consoles. Instead, it's meant to compliment the ecosystem by folding in another platform--this time it's mobile phones. We've already seen consoles and PCs unified via the Xbox LIVE framework, and xCloud will do the same with laptops and mobile devices. The service is just another extension of Microsoft's business model, not the end-all be-all focus moving forward.
Project xCloud is designed so gamers can continue playing their Xbox games on the go. Saves, achievements, profiles, and friends all carry forward to xCloud so players can pick up and play right where they left off. Cross-play is also included, so gamers can play with Xbox users while on a plane ride, for example.
Project xCloud's public preview trials roll out in October, and Microsoft has yet to stamp a date for the final release of the subscription.
Related Tags