Samsung's new PCIe 4.0 SSDs: 8GB/sec and they can 'NEVER DIE'
Samsung's new PM1733 and PM1735: PCIe 4.0 SSDs at up to 8GB/sec.

Published Thu, Sep 19 2019 12:28 AM CDT
|
Updated Tue, Nov 3 2020 11:47 AM CST
Samsung has just unveiled its new PCIe 4.0-based SSDs with some truly insane brute speed, where they are close to invicible and will never die.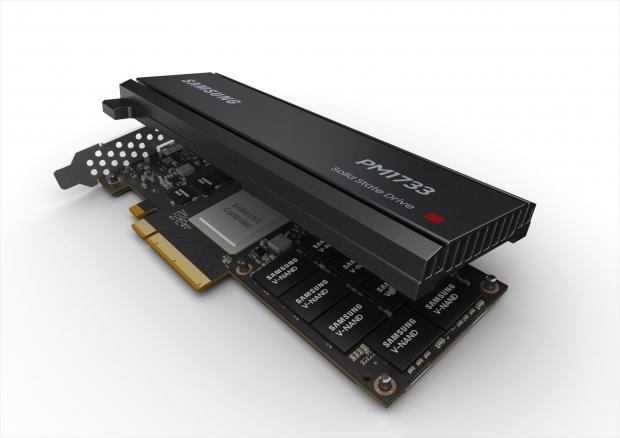 First off, the new Samsung SSDs won't be finding their way into your gaming PC at home and rather enterprise/server markets. The new PM1733 and PM1735 (at least for now) are going to be a family of new SSDs with 19 new models on the way.
Samsung will offer them in various form factors and capacities, with PCIe add-in cards and 2.5-inch U.2 drives with capacities between 800GB and 30.72TB. The new SSDs tap PCIe 4.0 for some crazy speeds, offering sequential writes of up to 3.8GB/sec -- but the reads can top 6.4GB/sec and for its add-in card model it'll reach the dizzying heights of 8GB/sec.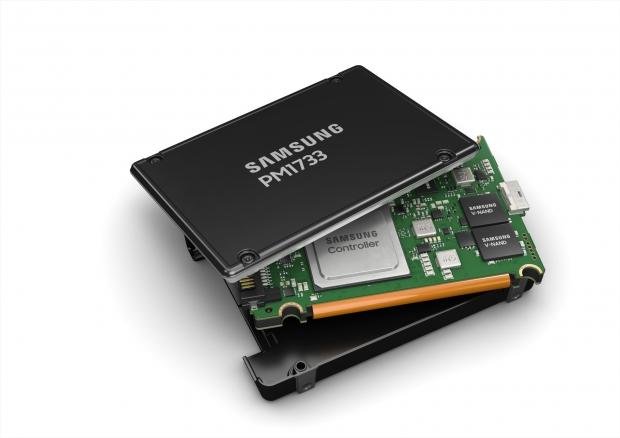 Insane Speeds and capacities aside, Samsung's new SSDs feature some secret sauce that is perfect for servers, enterprise use, and datacenters. The new drives include a new "fail-in-place" technology that will see them continuing to work even if a NAND chip on the drive itself dies. That is pretty awesome, and a huge win for those markets.
Samsung is also deploying a new virtualization technology with the new PCIe 4.0-based SSDs, something that will let owners create up to 64 smaller SSDs in a virtual workplace environment.
Oh, and Samsung has also included some AI goodness in the new SSDs that will see Samsung's machine learning improving the reliability of the drives. Another nice touch.
Samsung hasn't announced any pricing or ETA on the new SSDs just yet.
Samsung 970 EVO Plus Series - 2TB PCIe NVMe - M.2 Internal SSD (MZ-V7S2T0B/AM)
Related Tags