AMD's next-gen high-end Radeon: HBM2E memory and ray tracing support?
RDNA 2 could be a BEAST: GDDR6 or HBM2E could be used, 7nm+ node and ray tracing.

Published Sun, Sep 15 2019 9:49 PM CDT
|
Updated Tue, Nov 3 2020 11:47 AM CST
AMD is preparing its next-gen RDNA 2 architecture for a slew of new graphics cards next year, with the company using the newer 7nm+ node with new cards launching in 2H 2020.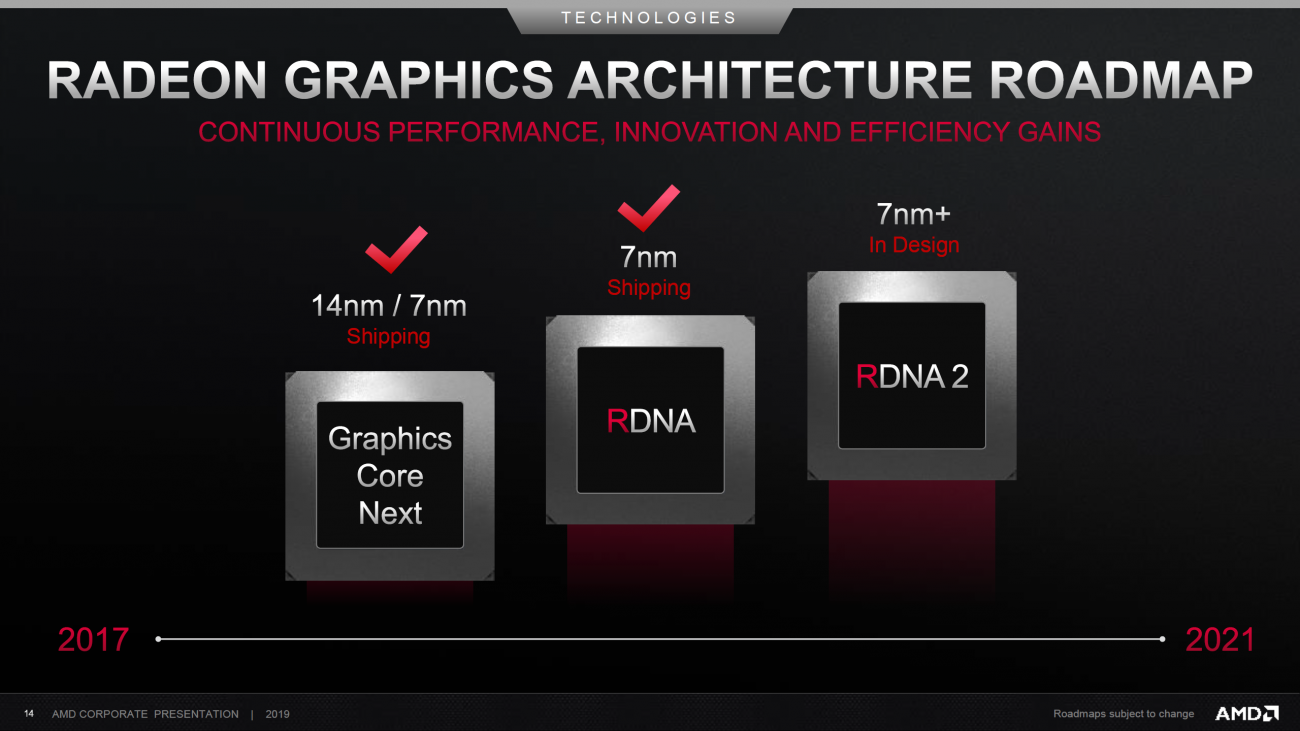 We know to expect these cards to feature ray tracing support, as well as an industry source of mine telling me they'll be much higher-end cards than the RDNA-based RX 5700 series.
This move will see AMD on equal footing with NVIDIA's current GeForce RTX series in the RTX 2080 SUPER and flagship RTX 2080 Ti, but what about NVIDIA's next-gen Ampere GPUs expected in 2020? AMD will need RDNA 2 to be something quite special if it doesn't want to be an entire generation behind of NVIDIA's next-gen flagship.
WCCFTech has some ponderings on whether the RDNA 2-based flagship Radeon graphics cards of 2020 will feature the new, and much faster HBM2E memory standard.
HBM2E comes in an 8-Hi stack config using 16Gb memory dies, which results in 3.2Gbps of bandwidth -- we should expect single stacks to feature up to 410GB/sec of memory bandwidth, while dual HBM2E stacks would result in 920GB/sec of bandwidth.
If you go for a 4-way stack it opens the door to 64GB of HBM2E with up to 1.64TB/sec of memory bandwidth -- we should expect this on a consumer card like a successor to the HBM2-based Radeon VII, but we could see a new beast emerge.
A new flagship crazy high-end card with 16-32GB HBM2 and up to 920GB/sec will destroy a Radeon VII, and even keep up (in terms of memory bandwidth at least) a new flagship Ampere-based GeForce from NVIDIA.
Quick Takeaway:
New Radeon card on the way

RDNA 2 architecture

Navi 10 successor (probably Navi 20)

Ray tracing support

Not GDDR6, possibly HBM2E

HBM2E = revised standard, 8-Hi stack

8-Hi stack offers 920GB/sec up to insane 1.64TB/sec memory bandwidth

Memory bandwidth = GOOD

Crazy high-end will be server/HPC

But new high-end Radeon could be a BEAST

ETA = 2H 2020
Related Tags