Foxconn's first job once its factory in Wisconsin is built and operational will be an automated coffee robot for mall kiosks, airports (probably the best place) and office spaces of the future.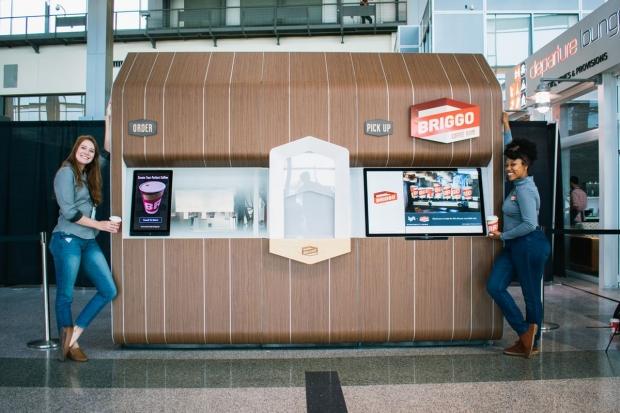 The Chinese giant teamed with Texas-based company Briggo to manufacture the new automated coffee machines. Foxconn will use its upcoming LCD factory in Wisconsin, which will make the coffee machines for Briggo, while seeking other contracts to build products for other companies.
Foxconn has been in hot water over its facility, which seems to be spiralling in mismanagement. The company is saying it'll have its factory complete in 2020, but it'll be smaller, and employ less Americans than the original plans.
Late last year Foxconn took a turn with its Foxconn manufacturing plant plans, with $4.1 billion pumped into it by the local government one has to wonder what is going on. Foxconn cancelled its plans to build a Generation 10.5 factory to make LCD panbels for 75-inch TVs.
Instead, the company plans to build a smaller factory that will manufacture smaller LCD panels that requires a way lower investment. It seems manufacturing jobs will be cut down for more "knowledge workers" to build its "AI 8K+5G" ecosystem.