Obsidian's new Outer Worlds trailer is a hilarious space vacation ad
Need some time off? Come to the Halcyon colony and bow to your corporate overlords!

Published Sat, Aug 31 2019 8:54 PM CDT
|
Updated Tue, Nov 3 2020 11:47 AM CST
Obsidian goes full tongue-in-cheek with its latest trailer for its new FPS RPG The Outer Worlds, complete with some nifty snippets of gameplay, weapons, and more.
The Outer Worlds is a sardonic, sarcastic, and humorous take on our incoming corporate future. It's a space age dominated by snark, high-tech hijinks, and that distinct Obsidian look and feel. It channels that classic Fallout humor, and rightly so since Fallout creators Tim Cain and Leonard Boyarsky are leading the project. Now the devs rolled out a new trailer to sell you on a vacation to the Halcyon Colony, the system of planets ruled by a corporate entity where the game takes place.
The footage is a general highlights reel that underlines core features of gameplay, albeit with a goofy style. We get to see lots of weapons and mechanics used, from the awesome shrink ray that miniaturizes your foes to devastating 2H hammers and and a weird bubble gun that makes enemies float. There's even tidbits on the new flaw system lifted right from an old-school Fallout cRPG.
The Outer Worlds is slated to release October 25, 2019 on PS4, Xbox One, and PC, and later on for Nintendo Switch.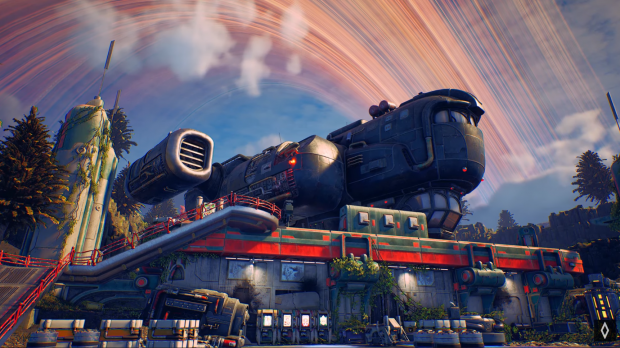 Related Tags