New The Outer Worlds info revealed
Obsidian reveals a few new tidbits about its ambitious new RPG The Outer Worlds.

Published Fri, Feb 8 2019 9:09 AM CST
|
Updated Tue, Nov 3 2020 11:49 AM CST
Fallout creators Tim Cain and Leonard Boyarsky share new details about Obsidian's new RPG, The Outer Worlds.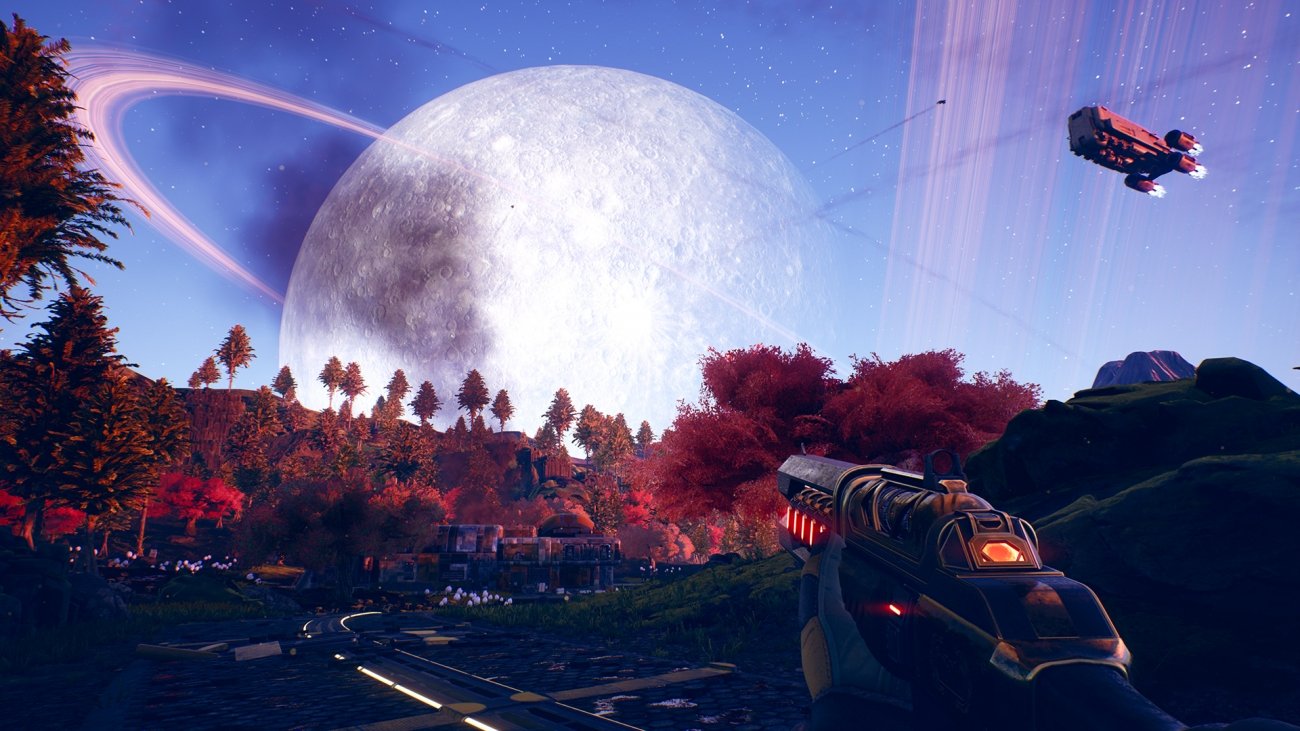 In a sea of online-driven live games, Obsidian's singleplayer-only RPG The Outer Worlds is a breath of fresh air. The game, which combines FPS action with sci-fi humor and deeper RPG sentiments, will channel key elements from original Fallout cRPGs without actually being an isometric point-and-click adventure. Back in 2017, sources told TweakTown that The Outer Worlds (then a mysterious IP) would be Obsidian's own unique answer to the Fallout series.
Details have been light since the game's TGA2018 reveal but now Tim Cain and Leonard Boyarsky reveal new tidbits in a GameInformer interview. Take-Two Interactive says its Private Division label, who's publishing The Outer Worlds, will showcase new content and reveal new updates later in 2019.
Here's a few bullet points from the interview:
About 20% of The Outer Worlds' team worked on Fallout: New Vegas

First-person only

No Fallout New Vegas/3/4 style Pip-Boy radio

There's a day-night cycle, and you can sleep in the game

Takes place in our galaxy, but likely far into the future

There's two "outer worlds," but there's also moons, dwarf planets, space stations and asteroids

"Hell no" there won't be microtransactions

4K console support, but 60FPS not confirmed

New Game+ possibly happening

Switch version probably won't happen

Boyarsky and Cain want to support mods post-release

You have to be a human

There's no power armor per se, but heavy armor is in

No mini-games

Supernova is the hardest difficulty, and companions can die in this mode

You can't upgrade your ship

There are 24 Flaws, but you can only pick 3 on normal (4 on Hard and 5 on Supernova)

The team would like to see a sequel

Lots of different endings

Will definitely come out in 2019
The Outer Worlds is slated to release sometime in 2019 for PS4, Xbox One and PC (Steam), and will be published by Take-Two Interactive's new Private Division games label.
Check below for more info and a bunch of screenshots:
"The Outer Worlds is a new single-player first-person sci-fi RPG from Obsidian Entertainment and Private Division. Lost in transit while on a colonist ship bound for the furthest edge of the galaxy, you awake decades later only to find yourself in the midst of a deep conspiracy threatening to destroy the Halcyon colony.

"As you explore the furthest reaches of space and encounter various factions, all vying for power, the character you decide to become will determine how this player-driven story unfolds. In the corporate equation for the colony, you are the unplanned variable."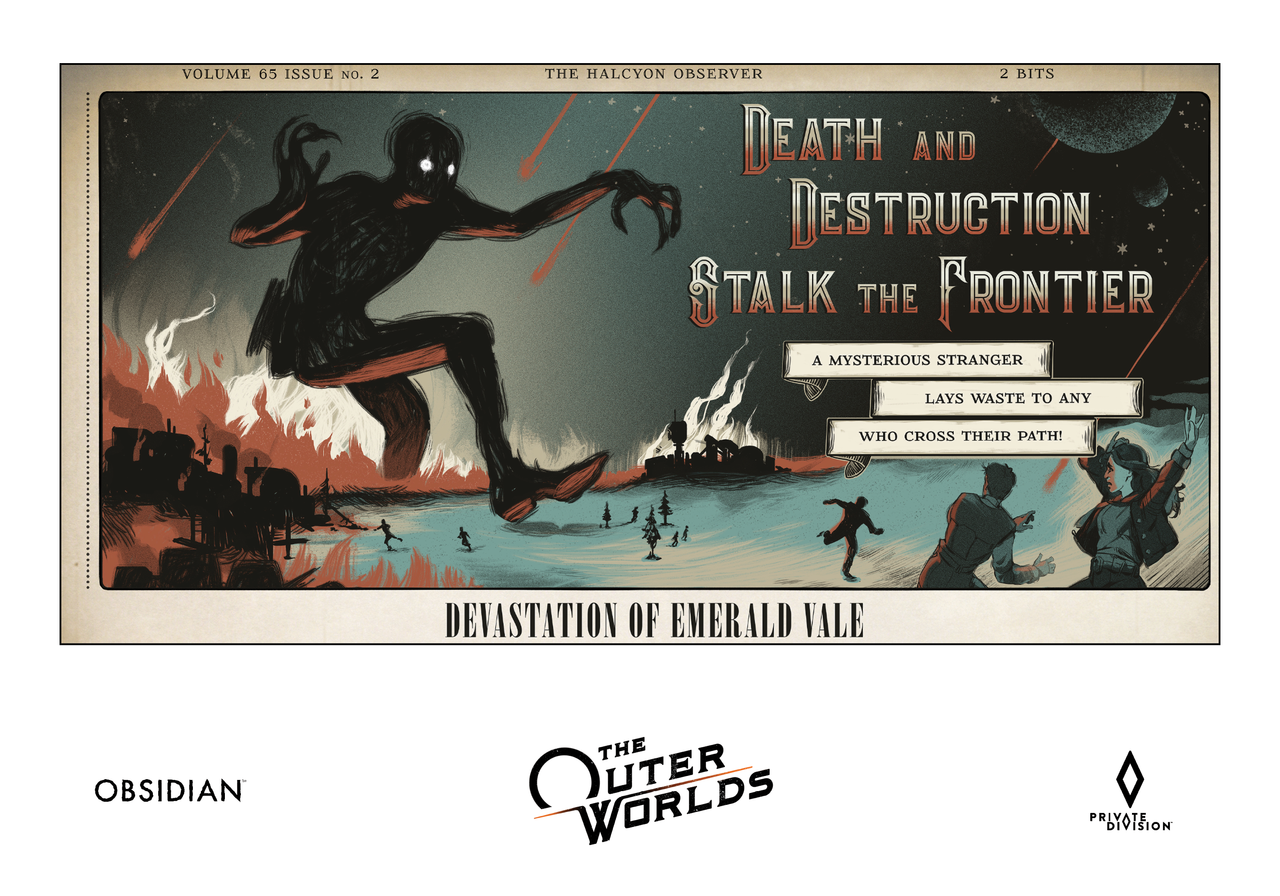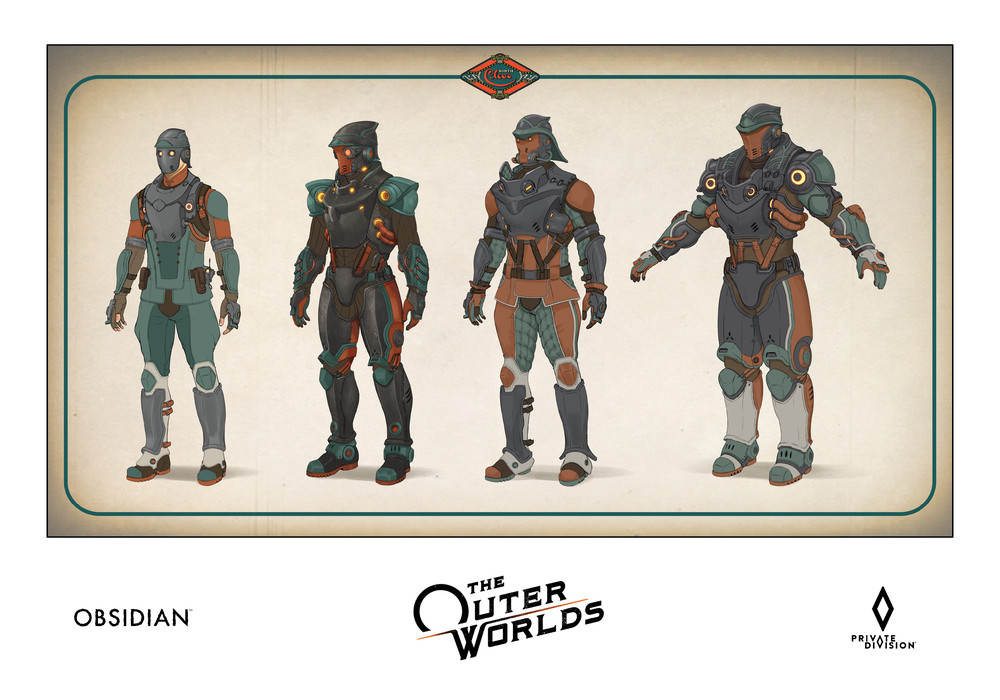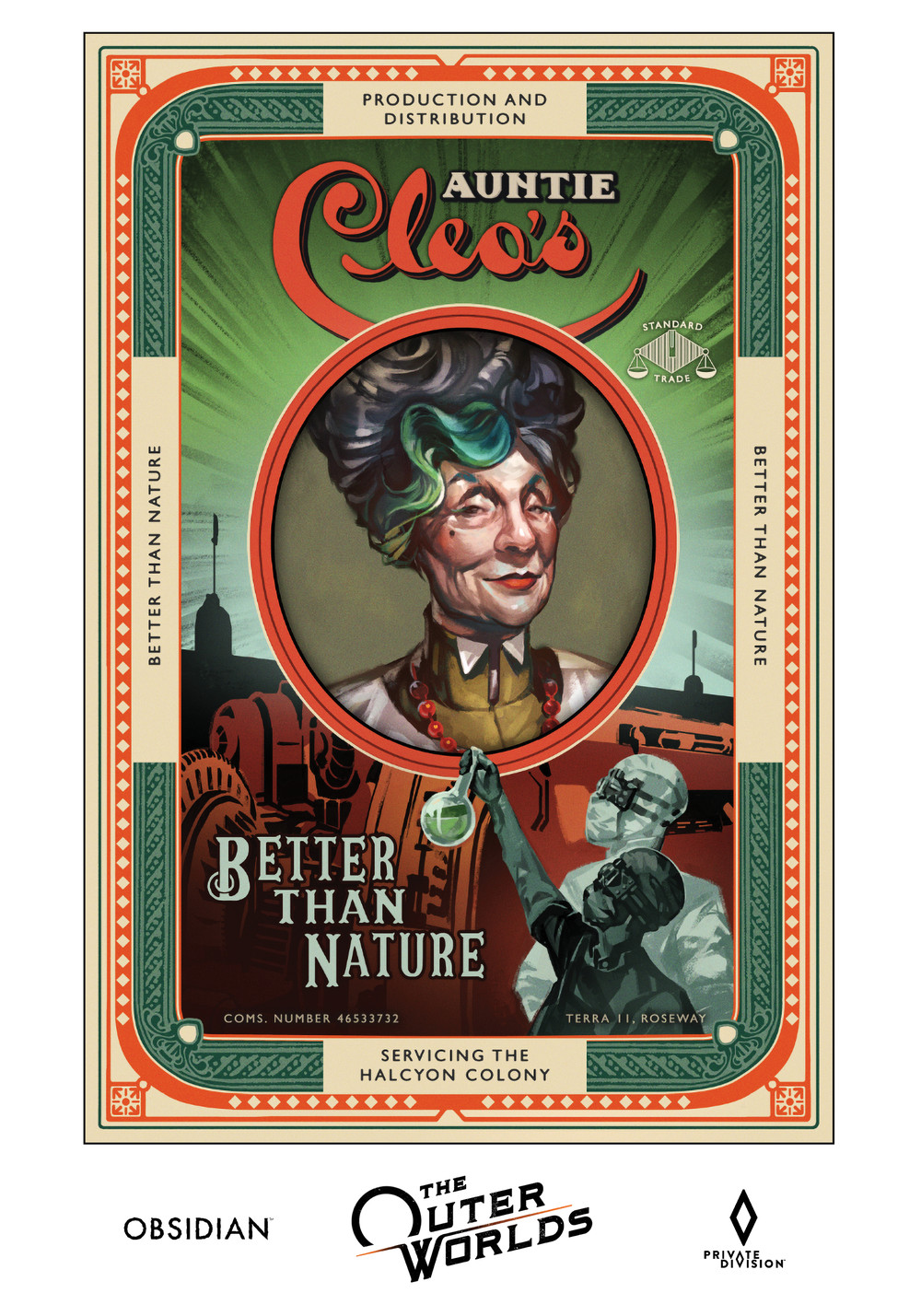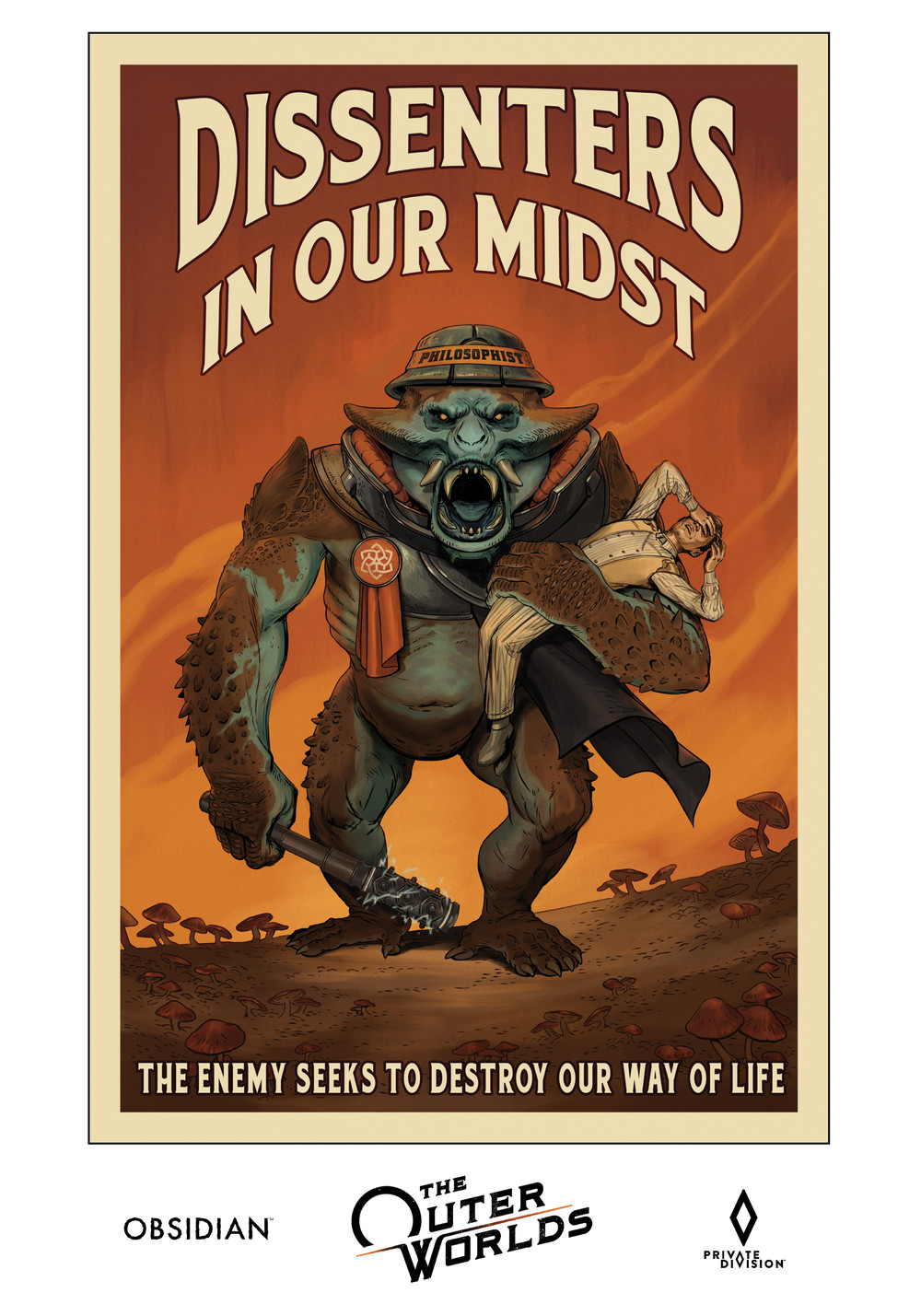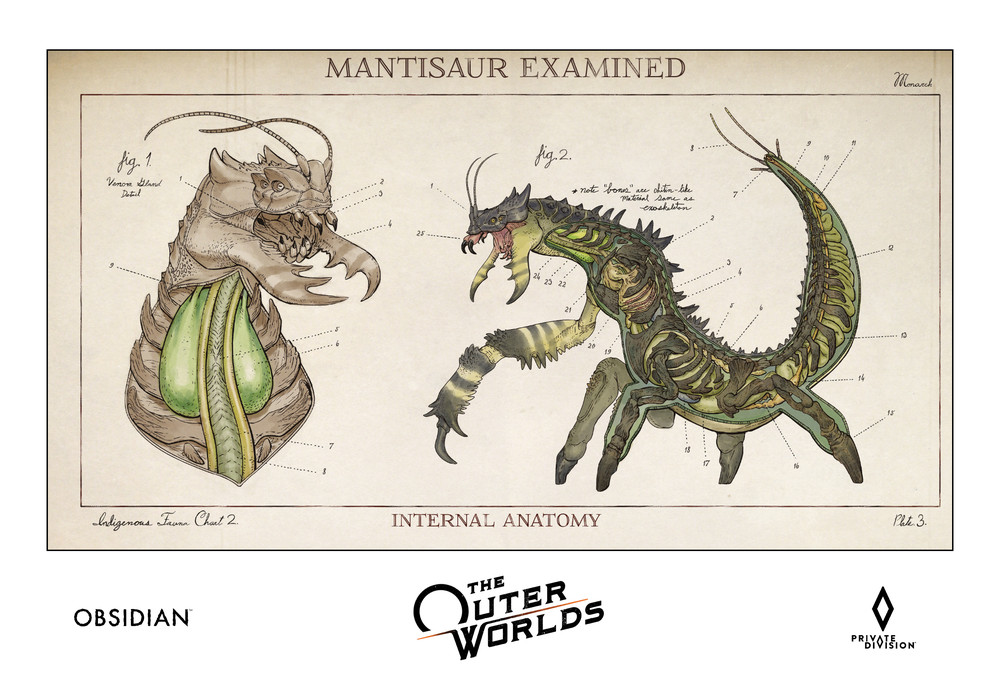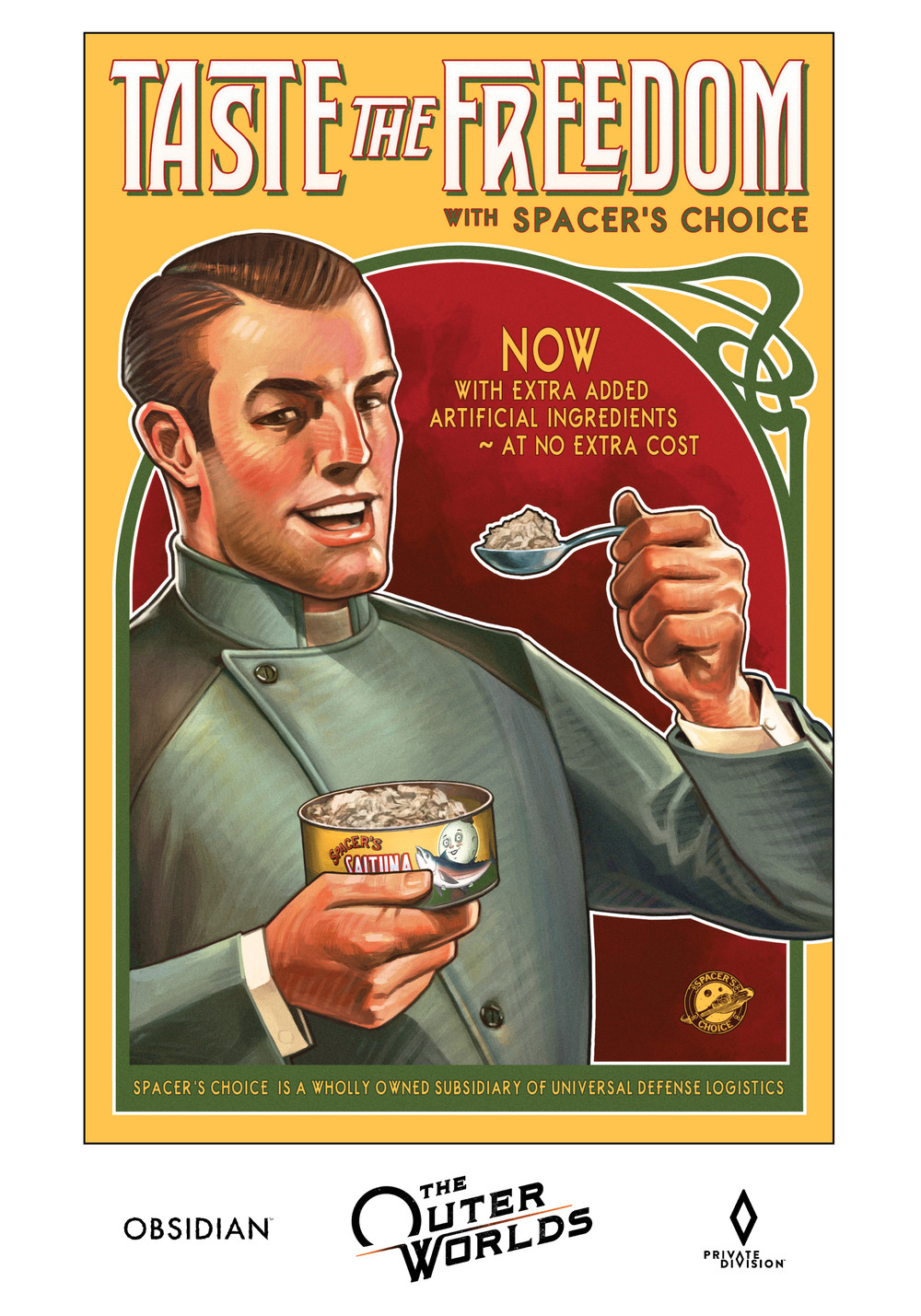 Related Tags