Control to get motion blur toggle, HDR still isn't happening
Remedy plans to roll out fixes and new features for Control.

Published Sat, Aug 31 2019 1:33 AM CDT
|
Updated Tue, Nov 3 2020 11:47 AM CST
Remedy's new supernatural sci-fantasy shooter Control is getting some much-requested features, including a motion blur toggle and a photo mode.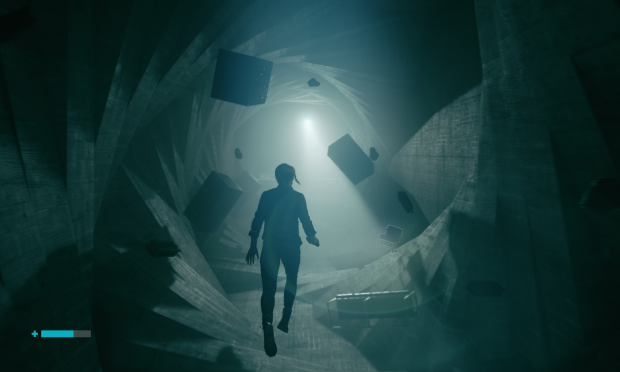 Launching a game as beautiful and dazzling as Control without a photo mode is a crime. But Remedy redeems itself in many other ways; the game is a spectacle of environment destruction physics, a unique artistic style, and wickedly fun gunplay. Gamers are still annoyed with some things though, namely the motion blur and incredible performance drops on base PS4 consoles. Now Remedy says fixes are on the way...but they could take some time.
Remedy plans to add an on/off toggle for motion blur with the game's next update, which could come out mid-September. A photo mode is also coming so gamers can easily freeze frame bizarre moments, snap them, and share them online. The big FPS drops on consoles will take longer to adjust and there's no ETA on that front.
In the meantime, modders have made some adjustments like adding a FOV slider and removing motion blur on DX11 versions of Control.
Read Also: Control Review: Remedy Unleashed
HDR was markedly absent in Control on both consoles and PC, and Remedy says it'll stay that way. The devs have no plans to implement HDR on any platform.
"Early on in Control's development, it was decided that HDR would not be implemented in-game. This is a decision based on the fact that development resources are limited, and we need to allocate what we have in a certain way. Moving into post launch, we prefer to use the resources we have to focus on future free content for Control like the Photo Mode. We realize this may disappoint some players, but we hope the additions we plan to bring to Control more than make up for the absence of HDR," reads the blog post update.
Control is out now for PS4, Xbox One, and PC, and is definitely worth your time if you adore Remedy games and love weird TV shows like The X-Files, Twin Peaks, and The Twilight Zone.
Related Tags