It was just yesterday that we reported on the V-shaped PlayStation 5 developer kit that was teased through a patent, and now game developer Matthew Stott has confirmed it.
Stott said in a tweet linking to the V-shaped PS5 that "it's a dev kit we have some in the office", referencing the new PlayStation 5. Stott says he has some in the office, meaning if he has a few that bigger developers would have the same if not many more.
Just how many PS5 developer kits are in the wild right now? I wonder if Sony will force him to take his tweet down, but the internet being the internet means it's here forever. It looks like the V-shaped PS5 is indeed real, let's hope that style continues through to the final design, because I think it looks rad.
It has me thinking... Sony hasn't said this is the PlayStation 5 yet even though we had the PlayStation, PlayStation 2, PlayStation 3, and PlayStation 4. I wonder if Sony skips the PlayStation 5 name and uses PlayStation V, with the roman numeral for 5 being V.
Then the V-shaped cooling system and design styling can be marketed perfectly, as we know how important marketing is to a next-gen PS5... or is that PSV?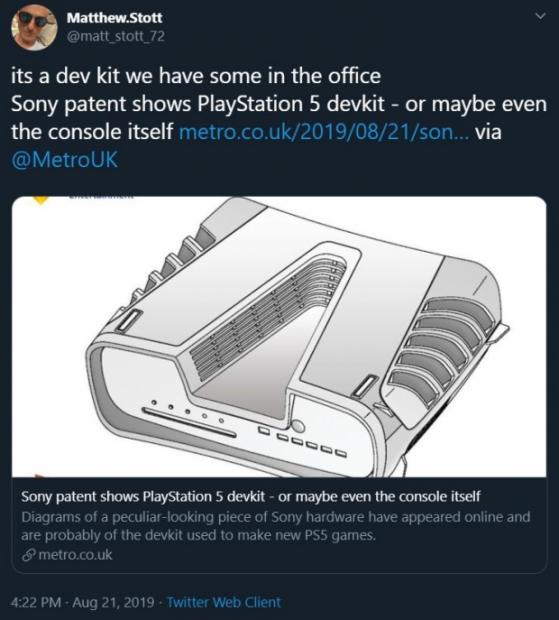 I even screenshotted it for prosperity.