Macabre Metroidvania indie Blasphemous releases next month
The Game Kitchen's grotesquely enchanting sidescroller slices onto platforms in September.

Published Mon, Aug 19 2019 11:11 AM CDT
|
Updated Tue, Nov 3 2020 11:47 AM CST
The Game Kitchen's brutal and bloody Metroidvania masterpiece Blasphemous will release September 10, the studio today announced.
We need more games like Blasphemous out there. The project is absolutely grim and grotesque, featuring intense gore (intestines, shocking imagery, you name it) and gothic themes straight out of Francisco Goya's nightmares. At it's core, Blasphemous is a pixellated side-scroller that merges the tough-as-nails bossfights from Dark Souls with the adept combat of Castlevania, complete with Metroid-style exploration.
On one hand it's like stepping into a death metal cover album. On the other, it's like a Genesis game from the dark parallel universe that Pinhead calls home--it's definitely something the cenobites play in their free time. I for one can't wait to try it out...it looks like a bloody good time.
Blasphemous releases September 10, 2019 on PS4, Xbox One, PC, and Nintendo Switch for $30.
Check below for more info:
Brace for a descent into a dangerous world where fast-paced, skilled combat combines with a deep and evocative narrative core. You will play as The Penitent One, a sole survivor of the massacre of the 'Silent Sorrow'. Exploring the nightmarish world of Cvstodia and unlocking the hellish secrets within, only you can free it from a twisted fate and reach the origin of your torment.

Explore a non-linear world: Overcome fearsome enemies and deadly traps as you venture through a variety of different landscapes and search for redemption.

Brutal combat: Release the power of the Mea Culpa, a sword born from guilt, to slaughter your foes. Acquire devastating new combos and special moves as you purge those who stand in your path.

Executions: Unleash your wrath and relish in the gory dismemberment of your adversaries - all in beautifully rendered, pixel-perfect animations

Customise your build: Discover and equip Relics, Rosary Beads, Prayers and Sword Hearts to give you new abilities and stat boosts to help you survive. Experiment with different combinations to suit your playstyle.

Intense Boss Battles: Hordes of gigantic, twisted creates stand between you and your goal. Learn their attack patterns, strike them down and more importantly, survive.

Unlock the Mysteries of Cvstodia: The world is full of tormented souls. Some offer you aid but may ask you for something in return. Uncover their stories to gain rewards and delve into the deep lore of the land.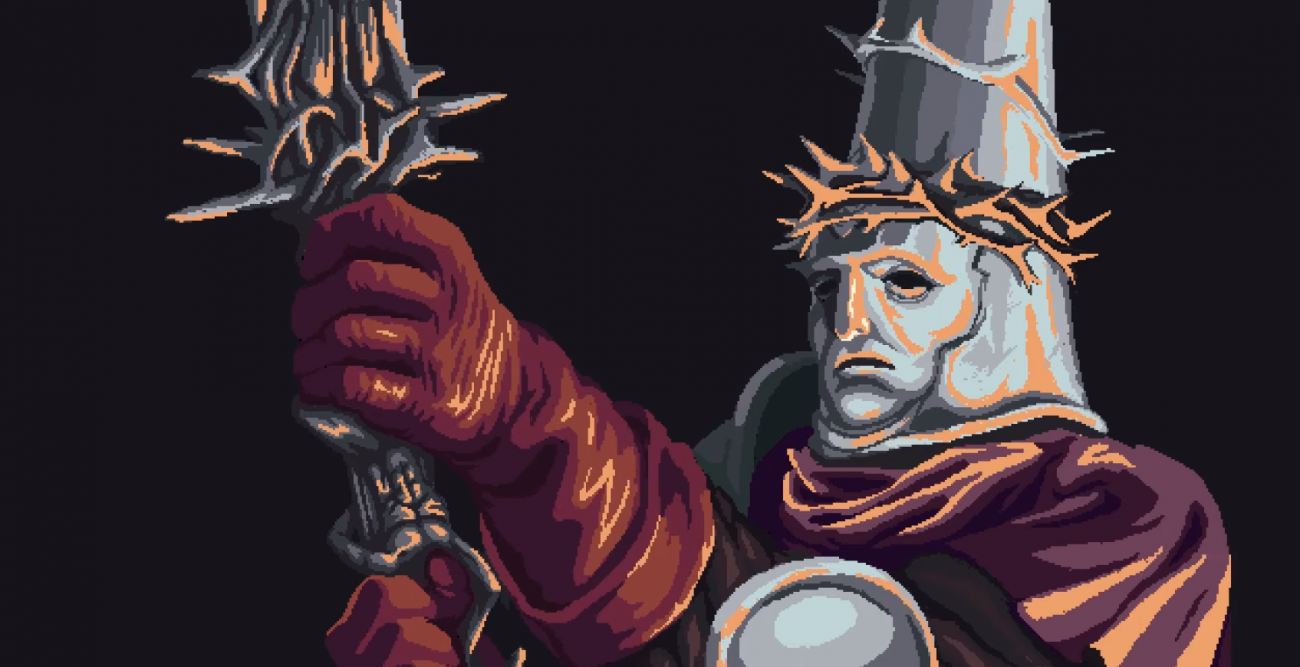 Related Tags