Rare precursor 1939 Porche Type 64 auctioned falsely for $70 million
Possibly the most important car in the Porsche's legacy was auctioned falsely for $70 million, causing mass confusion.

Published Aug 19, 2019 8:11 AM CDT
|
Updated Tue, Nov 3 2020 11:47 AM CST
What many consider as the car that molded Porsche into what we see today was accidentally auctioned falsely for $70 million, a settlement was later solidified at $17 million.
At the Monterey Car Week in California, bidding started for a super 1939 Porsche Type 64, a car that according to Wikipedia is "considered by many to be the first automobile from what was to become the Porsche company, and a true design precursor to the post-war production model". Looking at the above video we can see that the bidding began at $13 million and then jumped to $30 million, which is where the mistake first began.
When the figure jumped to $30 million the crowd was verbally shocked, it then increased to $40 million, then to $50 million, $60 million and finally settling at $70 million. The announcer then said that he figures were incorrectly projected and that the correct figure is $17 million, the projected numbers then quickly reverted back to the correct figure.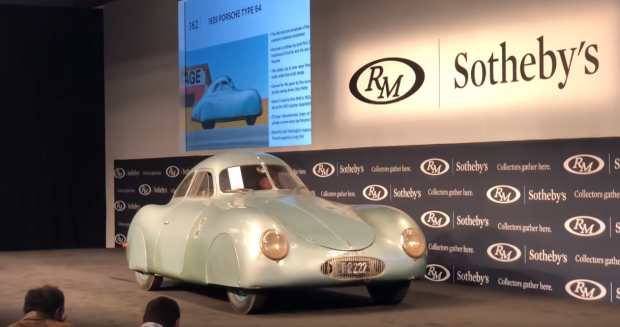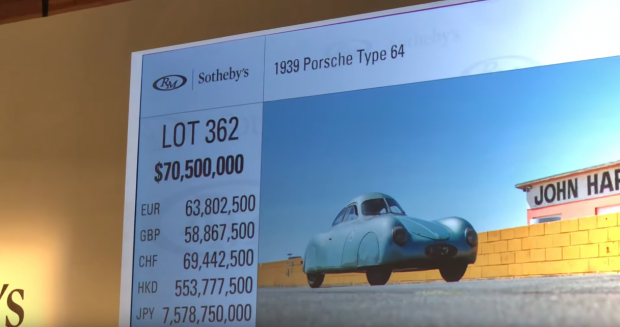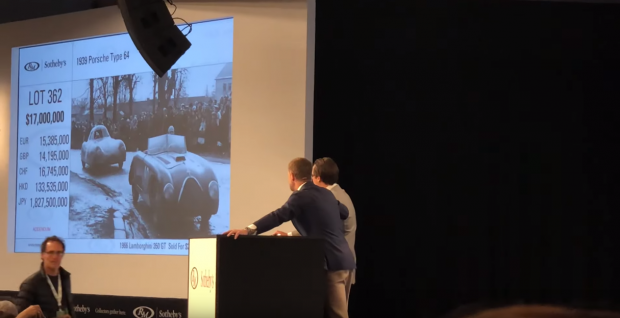 RM Sotheby's still lists the car on their website even though the car was supposedly auctioned off for $17 million. They also gave a statement saying that "As bidding opened on the Type 64, increments were mistakenly overheard and displayed on the screen, causing unfortunate confusion in the room. This was in no way a joke or prank on behalf of anyone at RM Sotheby's, rather an unfortunate misunderstanding amplified by excitement in the room. The auction was not canceled. The car reached a high bid of $17 million."
Related Tags