Nintendo's ever-popular Switch has now sold more than 36 million units worldwide.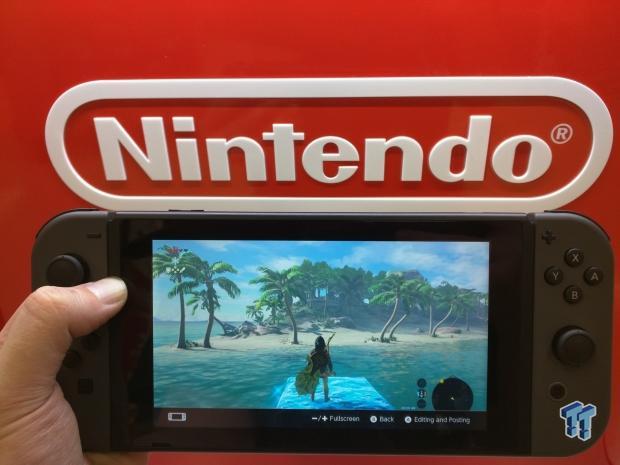 Nintendo today reported its Fiscal Year Q1'19 earnings punctuated by the obligatory Switch sales update. The results aren't bad, and Nintendo kicks off the new fiscal year with 36.87 million handheld-consoles sales since launch in March 2017. The company managed to ship 2.13 million Switches from April - June 2019, up 13.2% year-over-year, and a mighty 22.62 million software units to accommodate (up a sizable 25%).
But the Switch sold more units last quarter (Q4'18's 2.47m versus Q1'19's 2.13m) and Nintendo moved an astronomical 9.42 million consoles last holiday period.
Software is Nintendo's cash crop and is more important than hardware simply because consumers buy more games over time, so it's great news that the Switch now has 210.13 million software sales to back it up. These numbers indicate every Switch owner has roughly 5 games or so in their library. Nintendo's own first-party games made up 74% of total software purchases during the period.
Nintendo also says that roughly 60% of its total game sales were digital, comprising a more lucrative 30.6 billion yen ($283.9 million). It's likely consumers bought more first-party games digitally right on the eShop, letting Nintendo keep 100% of the earnings. Nintendo also takes a 30% cut of every third-party game sold on its storefront. Insofar as geographical split, overseas regions like North America and Europe pulled in the lion's share of sales with over 76% of software purchases.
This stellar news comes after Nintendo took a sizable $100 million hit from soft exchange rates.
Nintendo Q1'19 earnings at-a-glance
Net Sales - 172.11 billion yen ($1.59 billion), up 2.35% YoY
Operating Income - 27.42 billion yen ($254.55 million), down 10% YoY
Total Profit - 16.6 billion yen ($154.09 million), down 45.7% YoY