Death Stranding's Heartman dies every 21 minutes
Death Stranding's characters are as bizarre as ever, Kojima keeps things interesting.

Published Sat, Jul 27 2019 5:16 PM CDT
|
Updated Tue, Nov 3 2020 11:47 AM CST
Death Stranding is coming out in a few short months, and Sony is slowly peeling back the curtain on the game's rather odd cast of characters.
Today Sony revealed more info on Death Stranding's Heartman, played by Danish actor Nicolas Winding Refn, who literally dies every 21 minutes. Originally revealed in the release date trailer, Heartman is so named because his heart stops in quarter-hour intervals. Heartman is part of the interdimensional BRIDGES team alongside Sam (Normal Reedus), and he wears a defibrillator that consistently resuscitates his stopped heart.
Kojima's rather interesting character lives his life in small 21 minute windows, and his dying actually serves a purpose. When he dies, Heartman travels to the weird inky and ghostly otherworld of the Death Stranding. When he's brought back, he enters the actual living world--in a very real sense he's travelling between the land of the living and the dead. Heartman is searching for something...but we don't know exactly what it is.
"My body may be present, but my soul is on the beach. I'm already dead."
Like everything in Death Stranding, this tidbit should remain quite cryptic and mysterious until the game launches on November 8, 2019 on PS4.
"Besieged by death's tide at every turn, Sam Bridges must brave a world utterly transformed by the Death Stranding. Carrying the stranded remnants of the future in his hands, Sam embarks on a journey to reunite the shattered world one step at a time. What is the mystery of the Death Stranding? What will Sam discover on the road ahead? A genre defining gameplay experience holds these answers and more."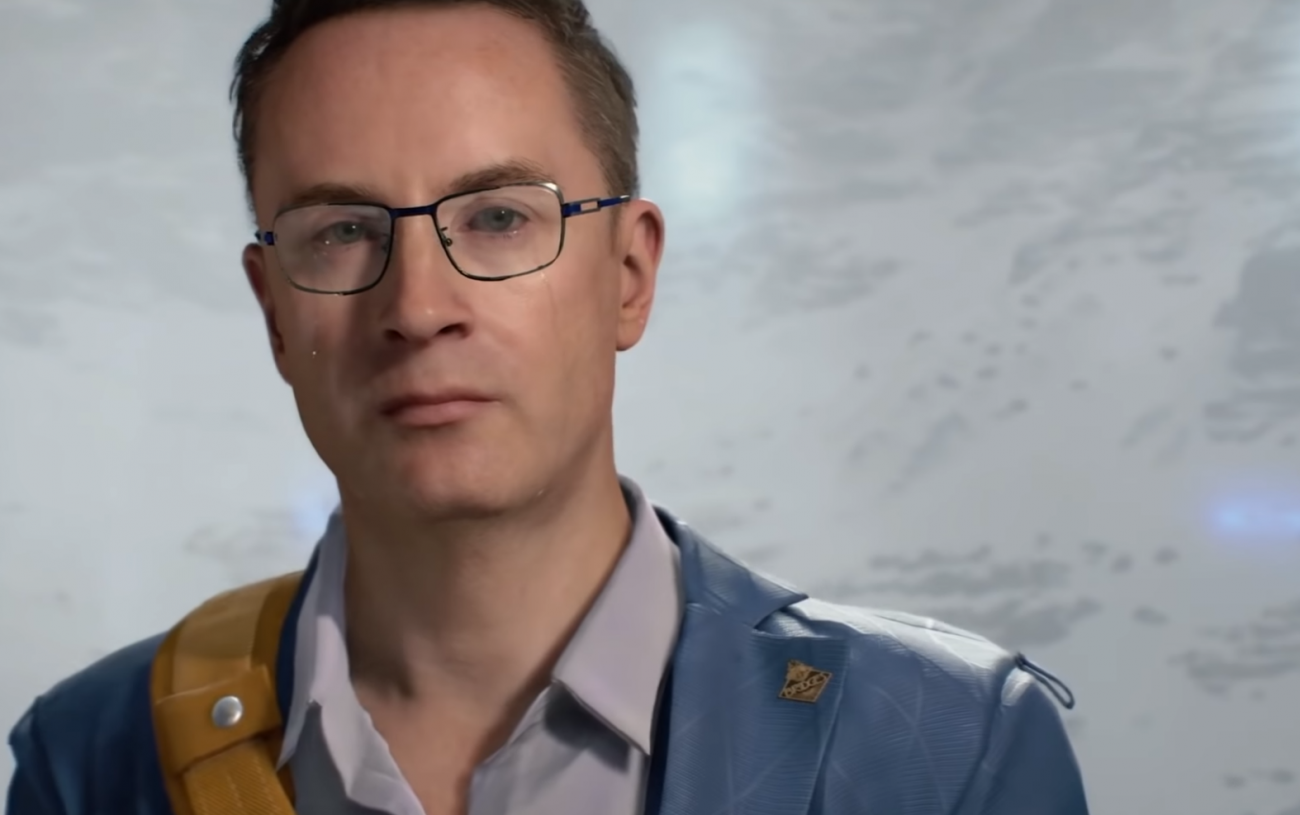 Related Tags