Death Stranding was inspired by Kojima's breakup with Konami
Through strife many great ideas and deeds are born, and Death Stranding is no different.

Published Sat, Apr 27 2019 12:27 AM CDT
|
Updated Tue, Nov 3 2020 11:48 AM CST
Konami's messy breakup with Hideo Kojima led to many things--a new studio, a new team, and a big new partnership with Sony and Guerrilla Games. But more importantly, the emotional impact of the split directly inspired Kojima's next big game Death Stranding.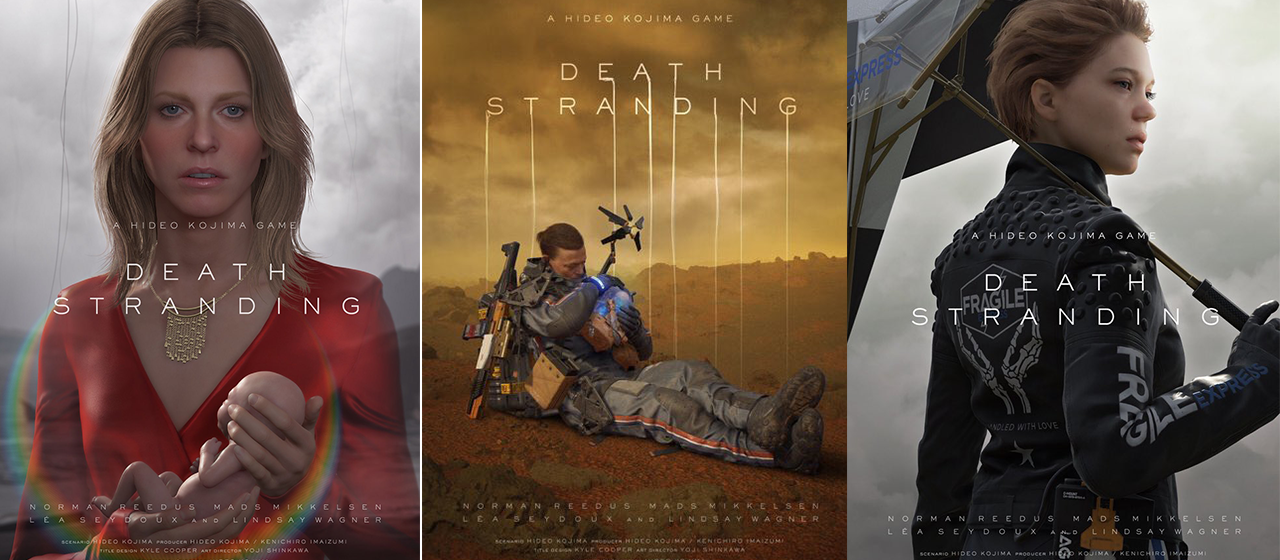 At this year's Tribeca Film Festival, Hideo Kojima discussed some personal and intimate tidbits about Death Stranding. Up until now Kojima hasn't talked very much about the Konami situation, but the beloved games-maker highlighted how despondent the breakup made him feel. Following his dismissal at Konami, the Metal Gear alum said he lost everything--he had no team, no games to work on, no resources, nothing. But he had human connections. With a lot of hope, determination, and effort, Kojima leveraged these connections he made through 30 years of games development to rise from the ashes.
This emphasis on connection is the main foundation for Death Stranding. Although it's an open world action game, Kojima asserts players will all be bound together with metaphorical chains and strands--instead of using "sticks" to push players away from another like most games do, Death Stranding uses "ropes" to connect everyone. The director built the game around this interesting philosophy from Japanese writer Kobo Abe.
"I was creating games for 30 years and I was very confident about creating games. But [after the Konami split] I had nothing to start with. It was from scratch. No office, no staff, no materials or things to work on, no machines," Kojima said at the Tribeca festival.
"I thought I had lost everything, but I found out that I had a lot of connections. Like Sony people, like Norman and like Geoff. I really wanted to reconnect with these people that I thought were really important."
Kojima goes on to say that building Kojima Productions, his new development team, was tough. With Sony's funding and the help of his human connections, Kojima built a studio and a team out of several Konami veterans. From this transformative journey, the sentiments behind Death Stranding were born and the Metal Gear creator was back in the game.
Kojima's connections extended so far that people believed in him without having to provide much actual substantive proof of concept. Norman Reedus and Mads Mikkelsen believed in Kojima's vision even before it was prototyped or mapped out. Death Stranding was just that--a vision, an idea--when Reedus and Mikkelsen accepted his offers to star in the game.
"It was very difficult to start from scratch, but I slowly understood that I didn't lose anything," Kojima said. "It wasn't really hard. I was very lucky because I had all these connections."
At its core, Death Stranding is a game about making and keeping connections. How exactly it'll go about this remains unknown, but Norman Reedus, who stars in the game, says it'll be quite an emotional journey.
Death Stranding may not come out in 2019 and could be a PlayStation 5 launch title when the system releases sometime in 2020. It'll still release on PlayStation 4.
Here's a brief synopsis of the game, which is drastically simplified given the project's bizarre nature:
"Besieged by death's tide at every turn, Sam Bridges must brave a world utterly transformed by the Death Stranding. Carrying the stranded remnants of the future in his hands, Sam embarks on a journey to reunite the shattered world one step at a time. What is the mystery of the Death Stranding? What will Sam discover on the road ahead? A genre defining gameplay experience holds these answers and more."
Related Tags