Gears of War 5 won't launch with Battle Royale says director
The director of Gears of War 5 has squashed the rumors surrounding Gears of War 5 launching with a battle royale mode.

Published Wed, Jul 24 2019 4:00 AM CDT
|
Updated Tue, Nov 3 2020 11:47 AM CST
The battle royale genre has amassed that much popularity, that games that you would never think of adopting the game mode are considering the thought. Should Gears of War 5 follow the hot-game trend?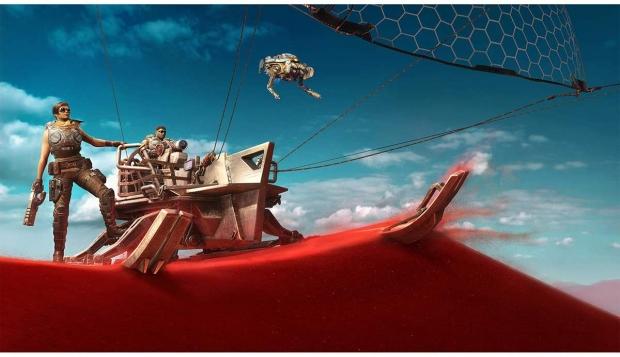 According to multiplayer director Ryan Cleven, Gears of War 5 will not have a battle royale mode when it launches, even though The Coalition are 'big' fans of the battle royale genre. "Gears 5 does not include a battle royale mode. We're big fans of the battle royale genre, but we would want to ensure we bring a battle royale mode to Gears in a meaningful way. We're actively listening to our Gears community and will look to further evolve our game modes based on player feedback post-launch."
Even though Gears of War 5 won't have a battle royale at launch, the developers haven't ruled out the possibility of it coming at a later date. According to Cleven who told IGN, "As a fan of the genre I would love to see it, but bringing the intimate combat of Gears to the open kind of organic encounters of a battle royale is difficult. They're two very different modes of combat. It's not that it's impossible. It's just to do it right would require really focusing on it." Gears of War 5 launches in September.
Related Tags