Borderlands 3 won't have cross-play at launch
Gearbox is 'committed to adding cross-play as soon as its practicable'

Published Mon, Jul 15 2019 5:33 PM CDT
|
Updated Tue, Nov 3 2020 11:48 AM CST
Gearbox is very interested in letting PS4, Xbox One and PC gamers play Borderlands 3 together, but there's red tape barring the way.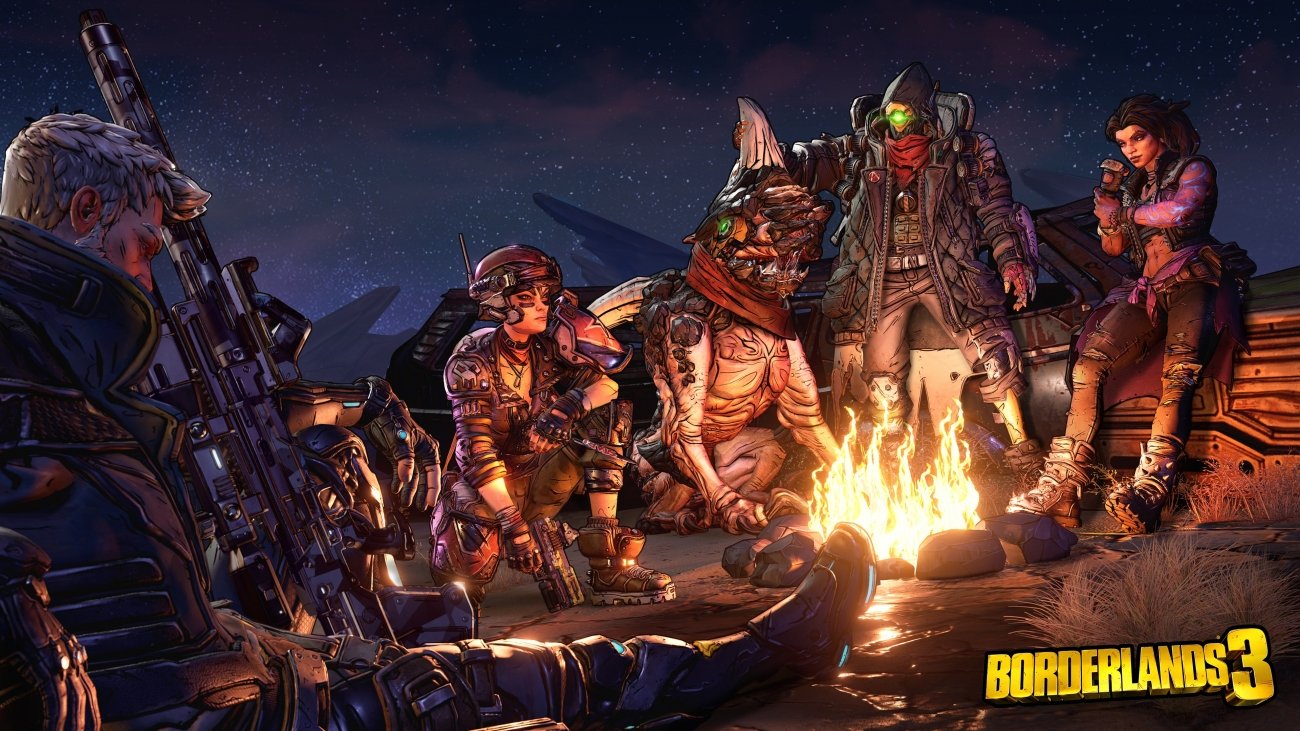 Borderlands 3 could eventually get cross-play. It's definitely on the table and Gearbox wants to add it in, but it's not really up to the devs. Platform holders like Sony have to greenlight Sony's traditionally been more resistant to opening the cross-platform floodgates (Microsoft and Nintendo are all for cross-play). Luckily Sony is relenting and slowly approved cross-play in games like Rocket League and Fortnite...but we're not sure how Sony's picking these games. Top earners probably get first consideration. Case in point: the new Call of Duty Modern Warfare reboot will have full cross-play.
Due to the process and bureaucracy involved, Borderlands 3 won't have cross-play at launch. The shoot-and-loot multiplayer game may unify all systems "as soon as it's practicable," says Gearbox CEO Randy Pitchford. And even then there's no guarantee it'll happen.
"To be clear, there will not be any cross-play functionality in Borderlands 3 at launch as we work closely with our partners to create a positive cross-play experience as soon as practicable. We are committed to cross-play on as many platforms as possible," Pitchford said on Twitter.
Cross-play is a win for all platforms simply because players will play certain games more. When the barriers are torn down, players can jump in with their friends on other platforms, which is huge for online-driven games like Borderlands 3. The shooter relies strongly on engagement--strong buzz and continued play fueled by progression, repetitive mechanics, multiplayer interactions, and new content--that's monetized with optional cosmetic microtransactions.
Sony, Nintendo, Microsoft, and even Epic Games all take a cut from game sales and microtransaction revenues, so they'll all benefit directly from cross-play. It's a win-win and sees console platform holders having to leave behind their secular Draconian ecosystems in favor of a more unified, accessible, and lucrative market.
Right now there's not a lot of games that fully support cross-play on PS4, Xbox One and PC, but the list should grow as Sony loosens its grip on services.
Borderlands 3 will release on September 13, 2019 (a congested month for 2K Games) on PS4, Xbox One, and on the Epic Store on PC. Check below for more information:
The original shooter-looter returns, packing bazillions of guns and an all-new mayhem-fueled adventure. Blast your way through new worlds and enemies as one of four brand new Vault Hunters, each with deep skill trees, abilities, and customization. Play solo or join with friends to take on insane enemies, collect loads of loot and save your home from the most ruthless cult leaders in the galaxy.

Key Features:

A MAYHEM-FUELED THRILL RIDE

Stop the fanatical Calypso Twins from uniting the bandit clans and claiming the galaxy's ultimate power. Only you, a thrill-seeking Vault Hunter, have the arsenal and allies to take them down.

YOUR VAULT HUNTER, YOUR PLAYSTYLE

Become one of four extraordinary Vault Hunters, each with unique abilities, playstyles, deep skill trees, and tons of personalization options. All Vault Hunters are capable of awesome mayhem alone, but together they are unstoppable.

LOCK, LOAD, AND LOOT

With bazillions of guns and gadgets, every fight is an opportunity to score new gear. Firearms with self-propelling bullet shields? Check. Rifles that spawn fire-spewing volcanoes? Obviously. Guns that grow legs and chase down enemies while hurling verbal insults? Yeah, got that too.

NEW BORDERLANDS

Discover new worlds beyond Pandora, each featuring unique environments to explore and enemies to destroy. Tear through hostile deserts, battle your way across war-torn cityscapes, navigate deadly bayous, and more!

QUICK & SEAMLESS CO-OP ACTION

Play with anyone at any time online or in split-screen co-op, regardless of your level or mission progress. Take down enemies and challenges as a team, but reap rewards that are yours alone - no one misses out on loot.
Related Tags