Don Draper wouldn't be happy: smoking banned in Gears of War
Gears of War 5 won't feature any smoking in-game, after the games director was 4 years old and experienced his fathers unfortunate death.
Published Jul 15, 2019 5:00 AM CDT
|
Updated Tue, Nov 3 2020 11:48 AM CST
1 minute & 0 seconds read time
Gears of War 5, the next installment in the Gears of War franchise has been declared a non-smoking title after the director of the games strong opposition to addiction.
Rod Fergusson, the Gears of War 5 studio director at The Coalition took to Twitter on Saturday about his approach to smoking in Gears of War 5. The games director openly admitted to his long standing approach against smoking and how he has actively gone out of his way to not include it in-game.
Fergusson says: "To be fair, this isn't entirely accurate. I've been against smoking from the beginning and have worked hard to not make it a part of our franchise. Ever notice that the Dizzy concept art for Gears 2 has a cigarette but the actual character in the game doesn't? I stopped it." Following up on that tweet is another which is his emotional attachment towards his opposition of smoking, he says "My dad smoked. He died of a heart attack at age 38. I was 4."
A recent Variety report also gave another point of view on the decision. Seth Ladetsky, the head of Turner Sports Digital whose ELeague esports division has broadcasting writes to the title told Variety that "As you remove these images, it does have an impact." This decision was also after reasearch presented the idea that there is a correlation between the rates of smoking and the amount they are seen throughout popular culture.
Gears of War 5 will be released on the PC, Xbox One on September 10th.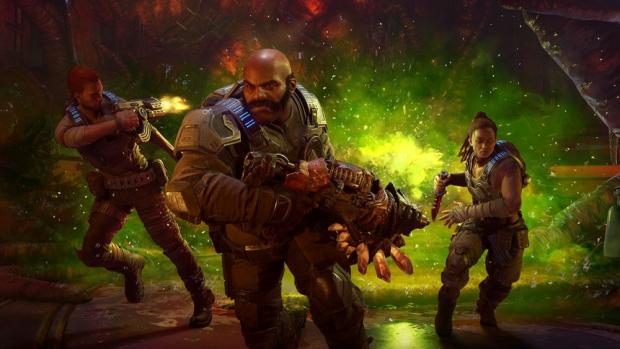 Related Tags