No Man's Sky dev teases new ambitious game
Hello Games is working on a new project, and it's pretty ambitious.

Published Sun, Jul 14 2019 1:13 AM CDT
|
Updated Tue, Nov 3 2020 11:48 AM CST
No Man's Sky is turning three this year, and Hello Games is shifting towards another smaller-scale but highly-ambitious project.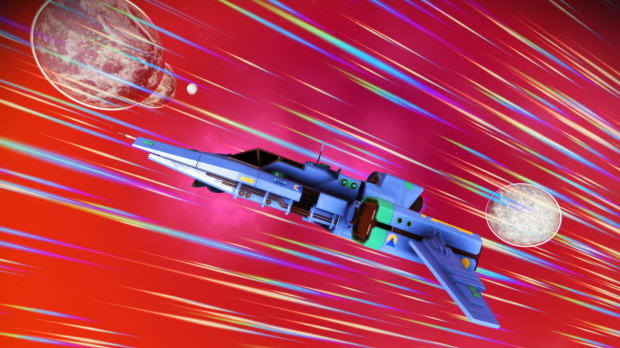 Hello Games is a true underdog story about a dev team who lost the big game and then came back to win the World Series. They've caught the spotlight by turning No Man's Sky into a huge sprawling online cosmic wonderland, but the team is ready to make something new. Now Sean Murray teases another project outside of its new The Last Campfire game--something quite daring but more condensed than No Man's Sky.
"We've got something else going on at the studio. It's exciting, and it's unfortunately going to be ambitious," Murray said at the recent Brighton Develop event in the UK.
Read Also: Sean Murray gives rare talk on No Man's Sky's triumphs and woes
Speaking to GamesRadar, Murray teased the new game a bit further. The idea is currently in very very early phases of pre-production and should be a more concentrated experience that counters the huge deep as an ocean but shallow as a puddle scope of No Man's Sky.
"Well, we've had literal conversations about what we are going to do next, and there has been some thought--there was definitely a conversation--of maybe we should do something really small. Something that would really surprise people. We've gone from making the biggest game ever, so what is the smallest, neatest thing that we can make?" Murray said.
No Man's Sky is set to receive its biggest update yet, Beyond, later this year. Beyond will bring a new level of multiplayer and full VR integration on PC and PlayStation VR.
What comes next for Hello Games? They've proven the sky's the limit, but maybe its new project will be a more grounded affair that gets them into less trouble.
Related Tags