Borderlands 3 is borrowing one of Apex Legends' best team-based features: the ping system.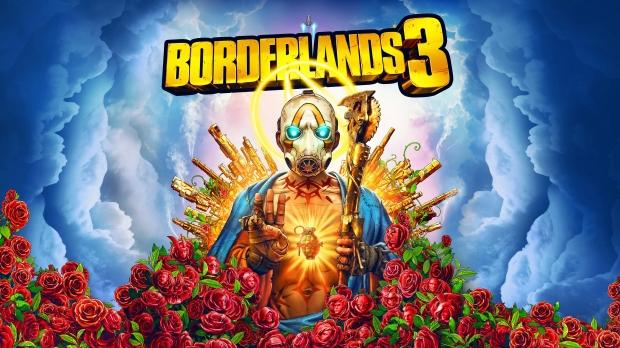 Gearbox confirms item-pinging is coming to Borderlands 3, letting gamers intuitively and quickly relay info without having to actually say anything. The system is an invaluable communication tool that basically marks areas or items of interest on your HUD like ammo, guns, enemies, and more. Pinging is a good supplement for cohesive gameplay, but I'm wondering if such a tight focus is really needed for a PVE shooter. Maybe things will get super dicey in Borderlands 3's off-world skirmishes?
"This new pinging feature-particularly useful if you play cooperatively without a mic-lets you quickly and effectively communicate the positions of enemies, loot chests, guns, and other points of interest by highlighting them both in-world and on the minimap," Gearbox wrote on a blog update.
Read Also: Battleborn's failure made Borderlands 3 a better game
Borderlands 3 will be pretty huge and aims to be the definitive Borderlands experience. It'll have tons of guns--over 1 billion of them, in fact--with random modifiers and stats, a bunch of new areas set across multiple planets, massive hulking bosses to take down, and a stream of seemingly never-ending replayable content that unfolds like a service game should. In short, Gearbox wants you to keep playing for as long as possible--and maybe buy a monetized skin or two.
One extra feature that caught our eye was instanced loot. Gamers can tick an option that makes all loot drops exclusive to you, meaning randos can't run in and grab your gear.
Gearbox also confirmed the mail system will return in Borderlands 3. Users can send items and gear to their friends via the mail system, and do a little inadvertent player-to-player trading too (think of the mailbox in Diablo 3 on consoles).
Borderlands 3 will release on September 13, 2019 (a congested month for 2K Games) on PS4, Xbox One, and PC. Check below for more information:
The original shooter-looter returns, packing bazillions of guns and an all-new mayhem-fueled adventure. Blast your way through new worlds and enemies as one of four brand new Vault Hunters, each with deep skill trees, abilities, and customization. Play solo or join with friends to take on insane enemies, collect loads of loot and save your home from the most ruthless cult leaders in the galaxy.

Key Features:

A MAYHEM-FUELED THRILL RIDE

Stop the fanatical Calypso Twins from uniting the bandit clans and claiming the galaxy's ultimate power. Only you, a thrill-seeking Vault Hunter, have the arsenal and allies to take them down.

YOUR VAULT HUNTER, YOUR PLAYSTYLE

Become one of four extraordinary Vault Hunters, each with unique abilities, playstyles, deep skill trees, and tons of personalization options. All Vault Hunters are capable of awesome mayhem alone, but together they are unstoppable.

LOCK, LOAD, AND LOOT

With bazillions of guns and gadgets, every fight is an opportunity to score new gear. Firearms with self-propelling bullet shields? Check. Rifles that spawn fire-spewing volcanoes? Obviously. Guns that grow legs and chase down enemies while hurling verbal insults? Yeah, got that too.

NEW BORDERLANDS

Discover new worlds beyond Pandora, each featuring unique environments to explore and enemies to destroy. Tear through hostile deserts, battle your way across war-torn cityscapes, navigate deadly bayous, and more!

QUICK & SEAMLESS CO-OP ACTION

Play with anyone at any time online or in split-screen co-op, regardless of your level or mission progress. Take down enemies and challenges as a team, but reap rewards that are yours alone - no one misses out on loot.