Gearbox's experimental shooter Battleborn was a failure, but it offered a welcome break from Borderlands fatigue.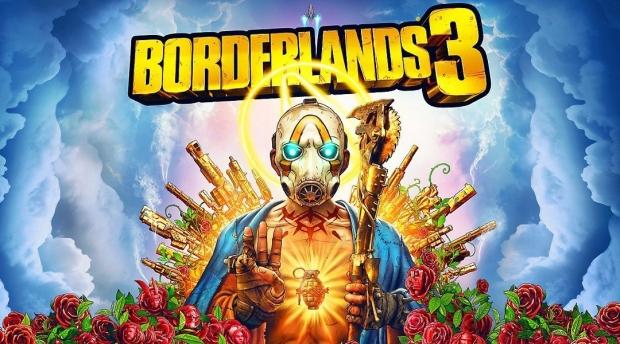 There's a huge seven-year span between Borderlands 2 and 3, and it's been five years since the Pre-Sequel. Gearbox is happy about this gap; it gave the team an opportunity to recharge their batteries and try something new outside of Pandora's loot-shooter. Gearbox pretty much made Borderlands 1 and 2 back-to-back, and instead of mandating work begin right away on the third chapter, 2K Games gave Gearbox time to make Battleborn. The game ultimately fell apart but it was a mini-vacation of sorts away from the intense IP grind.
According to Borderlands 3 art director Scott Kester, Battleborn's ill-fated diversion actually helped the third chapter's development. Moving right to Borderlands 3 would've been severe burnout and fatigue, which could affect the game's turnout.
"We made 1 and we made 2 pretty back-to-back. I was on both of those games and we were tired. And we were like, 'Should we make another one?' And we didn't want to, we needed a break. Because if we didn't have a break I think we wouldn't have made something as good," Kester told Metro UK.
Borderlands 3 is pretty ambitious. It takes players off-world to a variety of locales, introduces new Vault Hunters, and includes a billion guns--some of which run around on legs. It'll have the same drop-in drop-out online co-op multiplayer the series is famous for, but everything else has been dialed up to 11.
If Gearbox had moved right to Borderlands 3 when the second game shipped in 2012, the project might not be so ambitious as it is today.
Battleborn's failure also made Gearbox quite humble. Instead of rushing into the next project and blasting out a product, the team was more introspective and careful about their decisions. The studio's cockiness had been checked by Battleborn, and Kester says Borderlands 3 will be all the better for it.
"By the grace of the beautiful 2K they allowed us to say, 'Hey, we want to try this Battleborn thing, we just want to kind of reset our palette, we're gonna try this thing'. And we did it and... you know, if we didn't make that game Borderlands 3 wouldn't be as good as it is now.
"It made us think about things a little differently. I've worked on this game for over four years now, it's been in development for a while. The second I finished Battleborn I essentially started going into this. To us it wasn't about, 'Hammer it out, hammer it out! Let's punch it out, let's punch it out!' It was like, 'Let's make the right thing. Let's get it there and then we'll take our time'. But also, we've put so much junk into this game. It's frikkin' huge. It's considerably more content than we've put into anything else."
This is the nature of games development. Failures arm developers with critical information and feedback that's used in future projects. These lessons are iterated upon in a foundational way ontop of the technical, in-engine work that goes into making sequels or new games and creates a strong framework for any game.
Borderlands 3 releases on September 13, 2019 for PS4, Xbox One and PC via the Epic Games Store. It'll be on Steam in April 2020.
Check below for more info:
The original shooter-looter returns, packing bazillions of guns and an all-new mayhem-fueled adventure. Blast your way through new worlds and enemies as one of four brand new Vault Hunters, each with deep skill trees, abilities, and customization. Play solo or join with friends to take on insane enemies, collect loads of loot and save your home from the most ruthless cult leaders in the galaxy.

Key Features:

A MAYHEM-FUELED THRILL RIDE

Stop the fanatical Calypso Twins from uniting the bandit clans and claiming the galaxy's ultimate power. Only you, a thrill-seeking Vault Hunter, have the arsenal and allies to take them down.

YOUR VAULT HUNTER, YOUR PLAYSTYLE

Become one of four extraordinary Vault Hunters, each with unique abilities, playstyles, deep skill trees, and tons of personalization options. All Vault Hunters are capable of awesome mayhem alone, but together they are unstoppable.

LOCK, LOAD, AND LOOT

With bazillions of guns and gadgets, every fight is an opportunity to score new gear. Firearms with self-propelling bullet shields? Check. Rifles that spawn fire-spewing volcanoes? Obviously. Guns that grow legs and chase down enemies while hurling verbal insults? Yeah, got that too.

NEW BORDERLANDS

Discover new worlds beyond Pandora, each featuring unique environments to explore and enemies to destroy. Tear through hostile deserts, battle your way across war-torn cityscapes, navigate deadly bayous, and more!

QUICK & SEAMLESS CO-OP ACTION

Play with anyone at any time online or in split-screen co-op, regardless of your level or mission progress. Take down enemies and challenges as a team, but reap rewards that are yours alone - no one misses out on loot.