Intel unveils one-click OC tool: Intel Performance Maximizer
Intel Performance Maximizer is a new one-click overclocking tool for 9th-gen CPUs.

Published Thu, Jun 20 2019 8:37 PM CDT
|
Updated Tue, Nov 3 2020 11:48 AM CST
Intel let out quite the surprise today with its new Intel Performance Maximizer, a new on-click overclocking tool that currently supports 9th-gen CPUs for now and takes the hassle out of overclocking for those who don't want to bother about it in the BIOS.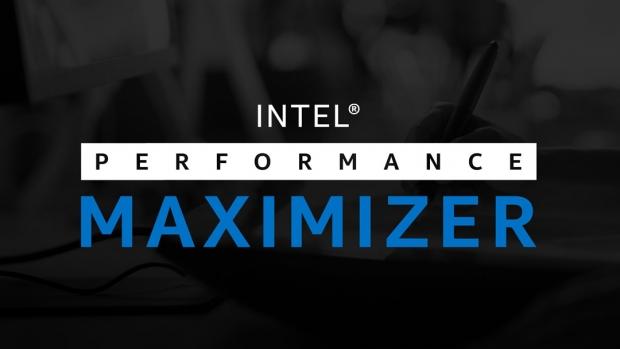 The new Intel Performance Maximizer is available right now and supports the Core i9-9900K, Core i7-9700K, and the Core i5-9600K. Intel is also supporting the 'KF' versions of each of the CPUs, and I'm sure that in the coming weeks and months we'll see oodles of more CPUs supporting Intel Performance Maximizer. The new tool makes it super-easy for anyone to literally click a few buttons and have their CPU overclocked.
For those who want to squeeze absolutely everything out of their CPU, the new Intel Performance Maximizer won't stop you from going into the BIOS before booting into Windows and manually overclocking your CPU. This is kind of like the old days with the Turbo button on the front of the rig. Except, in software form. It is very similar to what AMD has done with its Ryzen Master Software suite, and will be important for Intel going forward, too.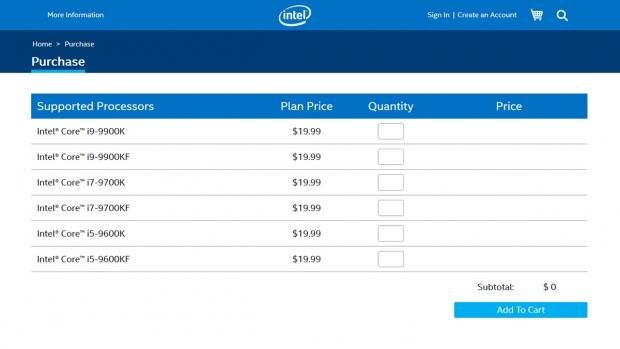 Intel is also refreshing its internal Performance Tuning Protection Plan with the release of Intel Performance Maximizer, which will cost $19.99 for any CPUs that work with IPM and covers you for a catastrophic failure of end-user overclocking. So, if you kill your CPU from overlocking, as long as you have the PTPP you can ruin your CPU from overclocking and get it replaced as long as it's under the processor's standard warranty.
There are some fine prints here, as Intel states that this catastrophic failure would be "operating the eligible processor outside of Intel's published specifications". You'll also need some specific hardware, and to do some specific things in the BIOS as well.
First up, you'll need a Z390-based motherboard of some kind, at least 8GB of RAM, 16GB storage, and Windows 10 1809. In the BIOS, you'll need to:
Processor Core Overclocking must be enabled

All Processor cores must be enabled

Hyper-Threading, if supported on the processor, must be enabled

Intel Turbo Boost Technology 2.0 mode must be enabled

Boot mode must be UEFI

Enhanced Intel SpeedStep Technology must be enabled

Intel Watchdog Timer Driver (Intel WDT) must be enabled
We'll play around with the new Intel Performance Maximizer in the coming weeks and see how we go. Is this something you'd want to see deep-dived into?
Intel Core i9-9900K Desktop Processor 8 Cores up to 5.0GHz Turbo (BX80684I99900K)
Related Tags