Apex Legends has damageable dragons, incoming world event?
Apex Legends now has dragons that steal loot boxes and can be shot by players.

Published Wed, Jun 19 2019 3:00 AM CDT
|
Updated Tue, Nov 3 2020 11:48 AM CST
Apex Legends players have been seeing dragon-like beats flying around the map while attempting to win games. The dragons are stealing loot boxes, but why?
Apex Legends players are quite confused with the latest addition to the game, as many players have been spotting dragons or 'flyers' circling around the map. These dragons must be a teaser for the games coming season 2 update, which seems will contain these dragons who are stealing dead players' loot boxes. In the above video by Kandyrew, we can see that players are able to shoot and damage the dragons which will then result in the beast dropping the loot box its holding. It should also be noted that whoever shoots the dragon first will make the lootbox's owner appear as someone on their Origin friends list.
The first question that comes to mind is 'where are these dragons taking the loot boxes? and why?' If I was to take a guess at the reasoning behind this teaser, I would say that Respawn is planning some kind of world event for the map. Consider the idea of these dragons stealing the loot boxes of players to return them to a larger dragons lair to guard. Players would have to work as a team to take on the larger dragon and its siblings, and after they are defeated they will be rewarded with whatever loot that has been stolen, plus bonus loot from the larger dragon.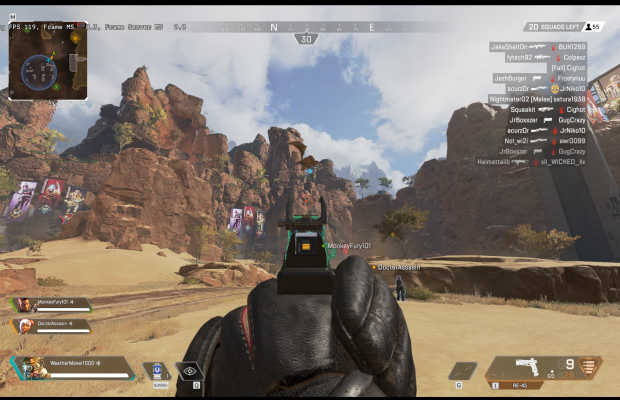 If my guess is somewhat correct, I believe this would be a fantastic addition to Apex Legends as it would give players another goal to consider when traversing the map for the ultimate win. It would also be really cool if the dragons could fight players back, as players would have to decide whether or not to take on the dragon for its loot and compromise their position, or let the dragon and the loot go.
Related Tags