Super Smash Bros. rumors point at Banjo-Kazooie for next DLC
Super Smash Bros. Ultimate community rumors have some decent level of evidence to suggest Banjo-Kazooie for next DLC fighter.

Published Wed, Jun 5 2019 2:00 AM CDT
|
Updated Tue, Nov 3 2020 11:48 AM CST
While a portion of us don't enjoy the pursuit of diving into rumors or speculation of certain possibilities of Smash characters. A considerable amount of us still do, and a theory has been developed and supported to suggest Banjoa-Kazooie for the next DLC fighter.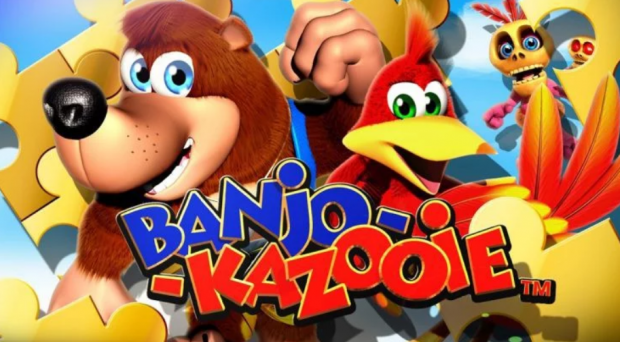 With E3 just around the corner, Nintendo are bound to show of some form of tease for the next DLC character to enter into Super Smash Bros. Ultimate. Who will this character be? Rumors have suggested sourced from a ResetEra admin who said "Been a while since we saw Banjo in anything. Hope we're in for a smashing good time." To correlate this information, during the March 2018 reveal of Smash the same "smashing good time" phrase was used - is this a wink towards a reveal happening?
Evidence for Banjo-Kazooie has also been sourced from Beanstalk who is a brand extension agency that will be at E3 to discuss licensing brands. Beanstalk has a subsidiary company called Tinderbox who has been known to represent Microsoft since 2016. What is most interesting about this is that Banjo-Kazooie has been listed along with some other Microsoft IP's.
I don't think anyone can doubt that something Banjo-Kazooie is stirring in development, what that something is still remains a mystery though. None of this information is definitive proof that Banjo-Kazooie is going to be announced at E3 for Smash Ultimate, and I could personally suggest the contrary. Masahiro's Sakurai's approach, according to former Nintendo America President Reggie Fils-Aime, is the contents of the fighter pass to be aimed around adding fighters that are "unique, different" and to "bring just a whole different level of fun and enjoyment for the player."
We can see this level of thinking with the first DLC character Joker, which wasn't that much of a popular rumor for first position in the fighters pass. This makes me consider the fact that Sakurai will be aiming for characters none of us have considerered, ruling out the most popular picks such as Sora, Waluigi and Banjo-Kazooie. There has been no official confirmation as of yet, but I believe Nintendo will give us a taste of something at E3, so we will have to wait until then.
Related Tags