15 minute Super Mario Maker 2 dedicated Direct, May 15th
A 15 minuite Super Mario Maker 2 Nintendo Direct livestream has been announced for May 15th.

Published Wed, May 15 2019 3:00 AM CDT
|
Updated Tue, Nov 3 2020 11:48 AM CST
A new announcement has come out of Nintendo regarding their upcoming title Super Mario Maker 2. The announcement gives Nintendo fans a time to view a Nintendo Direct livestream surrounding Super Mario Maker 2.
Back in February, Nintendo announced Super Mario Maker 2, a sequel to the Nintendo Wii U and Nintendo 3DS title Super Mario Maker. The sequel will come jam packed with a bunch of new features in the form of enemies, level creation, obstacles and much more. Now, Nintendo have announced a dedicated live stream to reveal many more aspects of the new title. The live stream will run for 15 minutes and will begin on May 15th at 3 p.m. PT/6 p.m. ET.
After this 15 minute presentation is finished I will be sure to update you with a list of new features that will be included within Super Mario Maker 2. Super Mario Maker 2 will be released on June 28th exclusively for the Nintendo Switch. If you are interested in more information about Super Mario Maker 2, head on over to the official website here.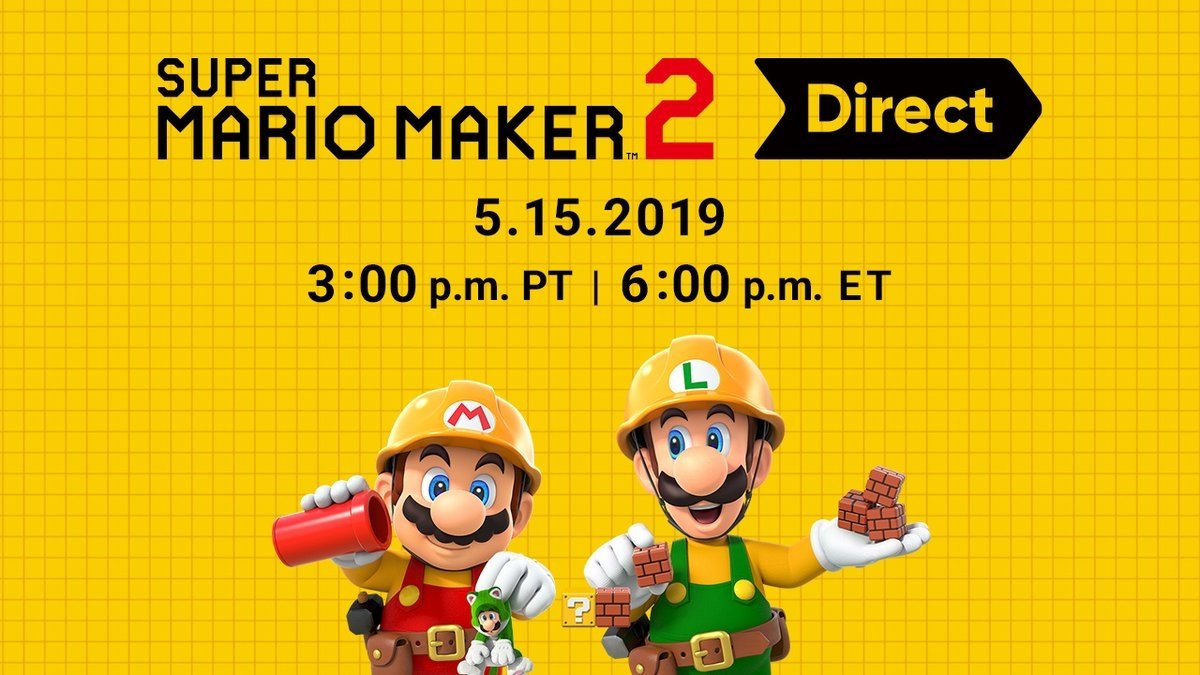 Related Tags