In a big move to further gouge Steam's PC marketplace, Epic Games takes a play from Microsoft's playbook and buys one of the biggest indie studios on gaming.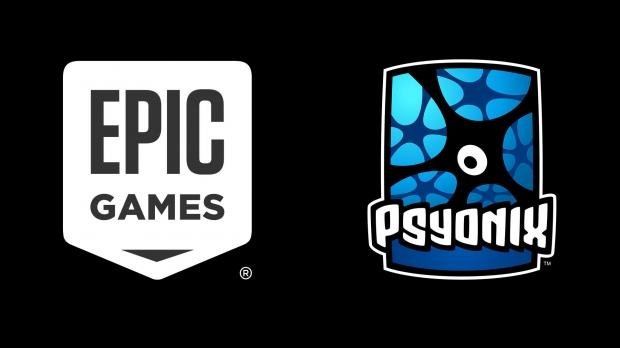 Today Psyonix announced that it'll soon be "part of the Epic Games family." The studio behind the enormously successful Rocket League is set to be acquired by Epic Games for an undisclosed sum. Not satisfied with just paying big bucks so AAA games like Borderlands 3 skip Steam for months after launch, Epic is taking a new all-out approach: buying the studios behind the games and then locking them to the Epic Games Store.
Psyonix says Rocket League will come to the Epic Games Store, but neglected to mention one key part: the game will leave Steam and be exclusive to Epic's marketplace. Sources tell The Verge that Rocket League will drop from Steam sometime in late 2019.
The trade-off is that Psyonix will have lots more development revenue, resources, and support to continually update Rocket League over time. From a development standpoint, this is great news. For the 90 million monthly users on Steam, this isn't so great.
"In the short term, nothing will change at all! We're still committed to providing Rocket League with frequent updates that have new features, new content, and new ways to play the game for as long as you'll have us," Psyonix said in the announcement.
"In the long-term, we expect to bring Rocket League to the Epic Games store and to leverage our new relationship to grow the game in ways we couldn't do on our own before. We believe that bringing Rocket League to new audiences with more support is a win for everybody."
The Epic Store is still missing key features even as the company makes massive power plays. Buying up Psyonix is a huge investment into its engagement-driven future and a blatant attempt to capture more of the gaming audience with brute force. As long as Fortnite continues making billions every year, Epic Games will have this kind of power in the PC gaming industry.
Epic Games CEO Tim Sweeney gave Steam an ultimatum, promising to stop snatching up exclusivity if Valve would just pay devs more money.
"If Steam committed to a permanent 88% revenue share for all developers and publishers without major strings attached, Epic would hastily organize a retreat from exclusives (while honoring our partner commitments) and consider putting our own games on Steam," Sweeney said on Twitter.
The deal will be finalized sometime between May and June 2019, and we probably won't ever know how much Epic paid for Psyonix.