Steam grows to 90 million monthly active users
Valve's marketplace continues gaining steam.

Published Tue, Oct 23 2018 6:55 PM CDT
|
Updated Tue, Nov 3 2020 11:50 AM CST
Valve's PC gaming marketplace and launcher is getting bigger and bigger every year, showing that PC gaming is still quite competitive.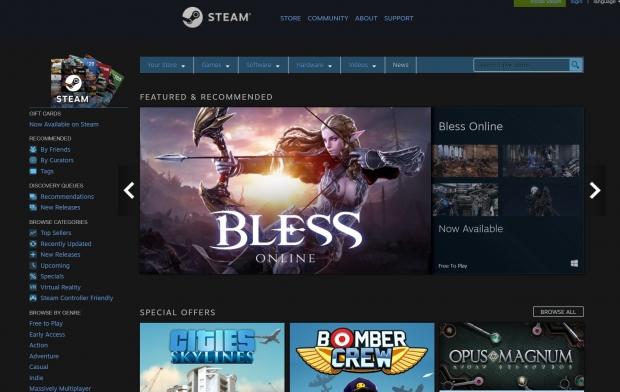 Despite competitors like Gog.com and the newly launched Discord store, Steam continues its long-running reign as the king of PC gaming. As per the recent Melbourne Games Week event, Valve's gamefront now attracts 90 million users every month, up more than 34% from a year ago.
In fact all of Steam's usage metrics are up. DAUs, or daily active users, are up to 47 million in 2018, representing a mighty 42% YoY increase. Peak concurrent users--the most amount of gamers online at the same time--is up 42% year-over-year to 18.5 million. As for actual game sales, Valve says gamers buy about 1.6 million new games every single month.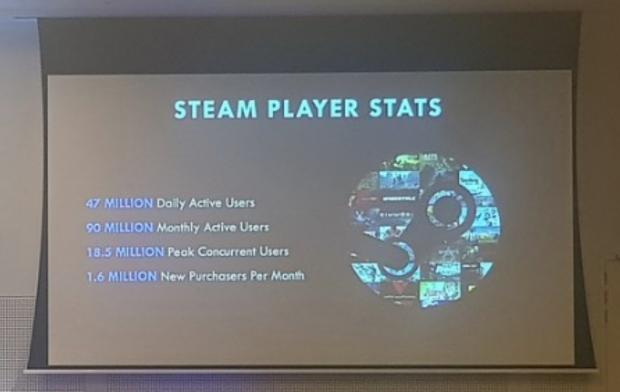 Since Valve is a private company we have no clue how much money it actually makes from Steam...but we can accurately guess it's an absolute fortune.
Although major publishers like Bethesda, Activision, EA and Ubisoft typically sell their wholly-owned IPs on their respective digital storefronts, Steam continues to...well...gain steam. It'd be interesting to know how much of PC gaming's segment revenues are made from Steam purchases.
Analyst firm Newzoo predicts PC gaming will be a big driver for total worldwide games revenues this year.
According to its recent report, Newzoo expects the PC market to make up a 24% slice of 2018's global revenues, or $32.9 billion. Physical and digital PC games will take the lion's share of this number with $28.6 billion.
Related Tags