AMD's new Zen 2 CPUs: 15% improved IPC perf, up to 4.5GHz
New rumors on AMD's upcoming Ryzen 3000 series could see 15% more IPC performance, clocks up to 4.5GHz.

Published Mon, Apr 29 2019 7:49 PM CDT
|
Updated Tue, Nov 3 2020 11:48 AM CST
We're just weeks away from the launch of what should arguably be AMD's biggest CPU launch of all time with its next-gen Ryzen 3000 series processors and now new leaks tease some performance numbers and CPU clock speeds.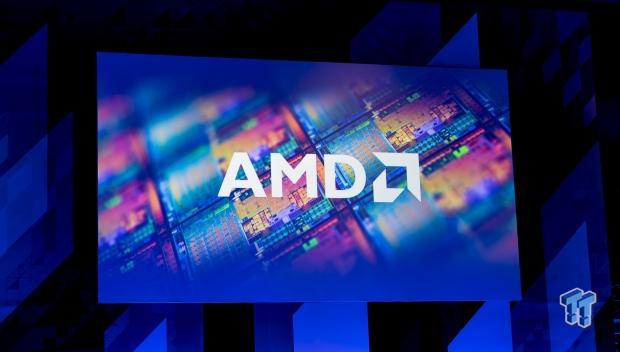 AMD is in much need of an IPC boost and that's something the new Zen 2 architecture will take care of, doubled with the frequency reaching heights of 4.5GHz we should see some huge performance improvements over the current Zen-based Ryzen 2000 series CPUs. Mix this in with the exotic 7nm process node and you have a recipe for success for AMD, and with Intel supply issues continuing into Q3 2019 and no 10nm desktop CPUs in sight until possibly 2022... it could be potent.
The new Zen 2 architecture will arrive with an improved memory controller that will support DDR4 RAM at over 4000MHz, an improved execution pipeline, doubled core density, half the energy per operation, and so much more. The improvements that AMD will be delivering with the third-gen Ryzen CPUs is going to be mighty impressive.
We should expect big things from Zen 2, which will include:
Zen 2 improvements
Improved Execution Pipeline

Doubled Floating Point (256-bit) and Load/Store (Doubled Bandwidth)

Doubled Core Density

Half the Energy Per Operation

Improved Branch Prediction

Better Instruction Pre-Fetching

Re-Optimized Instruction Cache

Larger Op Cache

Increased Dispatch / Retire Bandwidth

Maintaining High Throughput for All Modes
Related Tags