Call of Duty 2019 hyped at private playtest event
Activision builds pre-reveal hype, invites athletes to try out this year's Call of Duty.

Published Wed, Apr 24 2019 1:19 PM CDT
|
Updated Tue, Nov 3 2020 11:48 AM CST
A handful of football stars got to try out Infinity Ward's new Call of Duty game at a recent private event, hyping up the shooter before its official announcement.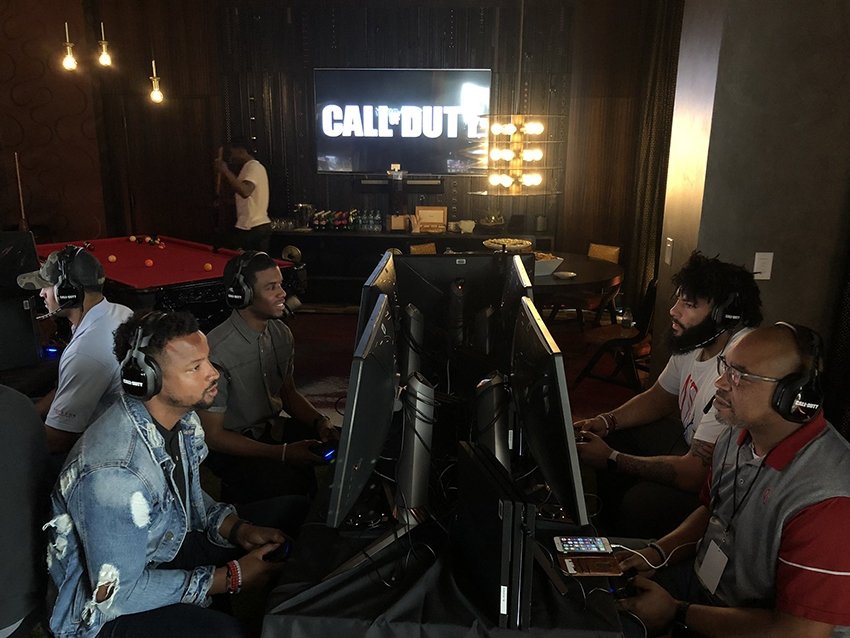 If a recent closed-doors event is any indication, Activision should unveil Call of Duty 2019 soon. A number of high-profile athletes have playtested this year's big Call of Duty, and all of them say it's absolute fire. The athletes dropped hype-building teases on Instagram with the #CallOfDutyPartner hashtag. Of course no one dropped any actual info about the shooter, but reports say it'll be Modern Warfare 4.
Activision has confirmed a few details about the next Call of Duty. Unlike Black Ops 4, Infinity Ward's new CoD will have a more grounded story-driven campaign mode complete with co-op action.
Here's what Activision execs said in a recent Q4 earnings call:
"This Fall's launch is going to resonate very powerfully with our community. It is an amazing game, it'll feature an entirely new campaign, a huge and expansive multiplayer world, and fun co-op gameplay," Activision COO Coddy Johnson said in the call.
"But from day one we've been really excited. Every time we've shown this title internally it's just created a ton of buzz."
"In Q4 2019, we'll have another major launch for the franchise that will appeal broadly to both existing and new fans with what I can only describe right now as a great step forward in the franchise that is also rooted in Call of Duty's history. We have high expectations for the game," said Activision CFO Dennis Durkin.
We should see Activision drop a teaser sometime soon, followed up with an official announcement.
Related Tags