Following today's unfortunate news of nearly 800 employees being fired, Activision teases this year's big Call of Duty shooter.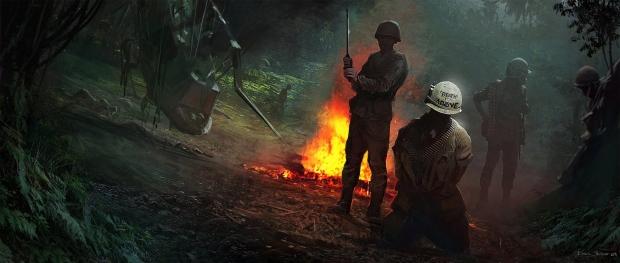 Infinity Ward is developing 2019's Call of Duty game. Many fans speculate it'll be Modern Warfare 4 and return to a more grounded, story-focused experience after Black Ops 4's departure from singleplayer. Now Activision reveals a few snippets of info in its latest CYQ4'18 earnings call, including a confirmation of an actual campaign mode.
"This Fall's launch is going to resonate very powerfully with our community. It is an amazing game, it'll feature an entirely new campaign, a huge and expansive multiplayer world, and fun co-op gameplay," Activision COO Coddy Johnson said in the call.
"But from day one we've been really excited. Every time we've shown this title internally it's just created a ton of buzz."
However the company expects the new Call of Duty to sell lower than Black Ops 4 did in holiday 2018. This makes sense as Black Ops games reign insofar as sales (Black Ops II is still the best-selling Call of Duty game).
"In Q4 2019, we'll have another major launch for the franchise that will appeal broadly to both existing and new fans with what I can only describe right now as a great step forward in the franchise that is also rooted in Call of Duty's history. We have high expectations for the game," said Activision CFO Dennis Durkin.
We should see a confirmation or announcement sometime in June or thereabouts, likely as part of Sony's or Microsoft's E3-timed press events.